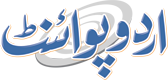 Up, Up And Away! Hot-air Balloonist Set To Beat World Record
Rukhshan Mir (@rukhshanmir) Published July 22, 2016 | 03:22 PM
SYDNEY,(APP - UrduPoint / Pakistan Point News - 22nd july,2016) - A Russian adventurer who took to the skies in a hot-air balloon for a round-the-world trip is set to break the current record when he lands in Australia Saturday, his crew said. Fedor Konyukhov, who had previously conquered both the north and south poles solo, and set a record sailing a 27-meter-long (89-feet) boat round the world alone, is on the final leg back to Western Australia after departing the state on July 12. "We would expect him to break the record and land tomorrow afternoon," flight coordinator John Wallington told AFP from the Western Australian town of Northam.
If Konyukhov makes a successful landing, he will break the record set by late adventurer Steve Fossett in 2002, when he was the first person to fly solo around the world in a balloon, in 13 days. "It has been very hard...
after several nights over the Indian Ocean where he was closer to Antarctica than Australia," his son Oscar Konyukhov, who is part of the support team, said. "But he just called us and said he's OK. He's ready to see the Australian coast," he told national broadcaster ABC Friday.