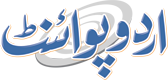 US Stocks Flat Ahead Of Fed Meeting, Apple Earnings
Fakhir Rizvi Published July 26, 2016 | 09:46 PM
NEW YORK, (APP - UrduPoint / Pakistan Point News - 26th july, 2016) : Wall Street stocks opened little-changed Tuesday ahead of much-anticipated earnings from Apple and the start of a two-day Federal Reserve policy meeting. Tuesday's earnings from Apple, the largest company by market capitalization, follow an April report that saw its first decline in sales in 13 years.
Apple will release the earnings data after the market closes. Apple shares fell 0.
3 percent. Analysts expect the Fed to keep US interest rates low when it makes its policy announcement on Wednesday.
But many say the central bank could signal a greater likelihood of rate hikes later in the year. Five minutes into trade, the Dow Jones Industrial Average was at 18,482.26, down 0.1 percent. The broad-based S&P 500 rose less than 0.1 percent at 2,168.71. while the tech-rich Nasdaq Composite Index advanced less than 0.1 percent to 5,098.57.