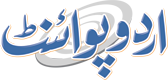 US Stocks Slip From Records But Oil Shares Rise
Fahad Shabbir (@FahadShabbir) Published August 08, 2016 | 11:42 PM
NEW YORK, (APP - UrduPoint / Pakistan Point News - 8th August, 2016) - Wall Street stocks retreated from record peaks in early trade Monday, despite a rise in petroleum-linked shares due to higher oil prices. Dow members ExxonMobil and Chevron both rose about one percent after the Organization of Petroleum Exporting Countries said it would hold informal talks next month, potentially signaling tougher action in response to weak prices. But the broader market was lower after the S&P 500 and the Nasdaq both closed at records Friday following a better-than-expected US jobs report. Analysts said sentiment was dented in part by Chinese trade data that showed lower imports and exports from the world's second biggest economy. About 25 minutes into trade, the Dow Jones Industrial Average was at 18,535.
21, down less than 0.1 percent. The broad-based S&P 500 slipped 0.1 percent to 2,181.81, while the tech-rich Nasdaq Composite Index lost 0.1 percent at 5,217.32. Wal-Mart Stores shed 0.7 percent after announcing a $3.3 billion purchase of Jet.com, part of its efforts to counter Amazon in the booming e-commerce market. Drugmaker Allergan dropped 3.5 percent after reporting a loss of $71.3 million in the second quarter. Delta Air Lines gained 0.5 percent despite grounding all its flights worldwide for several hours due to a computer breakdown it said was caused by a power outage in its hub in Atlanta.
Delta later said it had resumed flights on a limited basis.