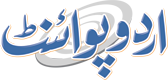 US Threats Of Russia Sanctions For Venezuela Ties 'Ridiculous' - Russian Foreign Ministry
Umer Jamshaid Published March 30, 2019 | 08:55 PM
US threats to impose more sanctions on Russia for its legitimate cooperation with Venezuela are ridiculous, the Russian Foreign Ministry's spokeswoman, Maria Zakharova, said on Saturday
MOSCOW (UrduPoint News / Sputnik - 30th March, 2019) US threats to impose more sanctions on
Russia
for its legitimate cooperation with
Venezuela
are ridiculous, the
Russian
Foreign Ministry's spokeswoman, Maria Zakharova, said on Saturday.
"Attempts to scare Russia with sanctions for its legitimate cooperation with Venezuela look ridiculous.
Washington has imposed multitudes of them under various pretexts, and Moscow has already lost count and does not pay attention to them anymore," she said in a statement.
Zakharova linked US uneasiness of Russian presence in Venezuela to Washington's failure to depose President Nicolas Maduro.
"It did not succeed in swiftly changing the government in Caracas as it planned. Washington's assertiveness embarrassed those in Latin America and Western Europe who followed its lead and promptly recognized a self-proclaimed wannabe leader of Venezuela. This shrank the [US] foreign policy leeway," she explained.