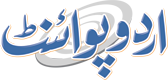 Venezuela Expels Visiting Ecuadoran Lawmakers
Fakhir Rizvi Published August 27, 2016 | 10:42 PM
CARACAS, (APP - UrduPoint / Pakistan Point News - 27th August, 2016) - A delegation of Ecuadoran lawmakers has been expelled from Venezuela after meeting with opposition leaders, the foreign ministry confirmed Saturday, accusing them of engaging in "destabilizing" activity. Cynthia Viteri, a member of the Ecuadoran Congress, said the group was intercepted Friday by government intelligence personnel outside a military prison where Venezuelan opposition leader Leopoldo Lopez is jailed. "What we have lived through in #Venezuela was terrifying.
We are now in #Ecuador," she said on her Twitter account Saturday. The incident comes amid rising political tensions as leftist President Nicolas Maduro fends off pressure to hold a recall vote this year that could force him from office. The opposition has called for a massive march on Caracas September 1 to press its demands for the referendum. Widespread food shortages, inflation topping 700 percent, a deep recession plus rampant crime have all fueled calls for a change after 17 years of socialist rule under Maduro and his predecessor, the late Hugo Chavez.
Viteri, who arrived in Venezuela on Thursday, had met with opposition leaders in the National Assembly and with members of the main opposition coalition. She and her group were waiting outside the Ramo Verde military prison to meet with Lopez's wife, Lilian Tintori, when they were picked up, she said. The agents took their passports and told them they were being "expelled," she said. Ecuador's foreign ministry said it was "concerned" about the incident and has asked the government for an explanation. The Venezuelan foreign ministry confirmed the expulsion, charging that Viteri's group had "flagrantly" interfered in the country's internal affairs. The Ecuadorans "engaged in proselytizing and destabilizing activities in a sovereign country, (which is) expressly prohibited by Venezuelan migratory norms," it said in a statement.