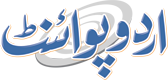 World Stocks Dip On Cocktail Of Worries
Sumaira FH Published August 03, 2016 | 10:01 PM
LONDON, (APP - UrduPoint / Pakistan Point News - 3rd August, 2016) - Stock markets across the world fell Wednesday as a cocktail of low oil prices, disappointing Japanese stimulus, banking worries and recession fears dampened sentiment. Asian markets kicked off the fresh selling round as investors digested mixed survey data in the region and doubted that Tokyo's latest attempt at stimulating the economy will be good enough. Jaded European dealers took the Asian lead, causing London to dip on figures showing a post-Brexit contraction in the economy's dominant services sector in July, stoking recession worries in the wake of the recent EU exit vote. In Britain, the services purchasing managers' index (PMI), compiled by financial data firm Markit, showed a reading of 47.4, the lowest since March 2009. That was down from 52.3 in June -- the biggest monthly fall in activity on record.
Any reading below the boom-bust 50 points line indicates no growth. The gloomy data helped cement hopes that the Bank of England will cut interest rates to a record-low 0.25 percent when it meets on Thursday, dealers said. There was mixed news in the eurozone, where Markit's Composite PMI for July came in at 53.2 points, up from 53.1 points in June.
The index measures companies' readiness to spend on their business and so gives a good idea of how the underlying economy is performing. Current growth was supported by a strong showing in Germany, Europe's biggest economy -- but France continued to stagnate. The eurozone services PMI meanwhile stood at 52.9, up from 52.8. The figures sent both Frankfurt and Paris lower. Wall Street joined the fray with a small dip in listless opening trade. - 'Miserly' stock markets - =========================== "Wednesday's services slump seems a far more British, rather than European, phenomenon," said Spreadex analyst Connor Campbell. "Despite this news effectively guaranteeing some kind of action from the Bank of England tomorrow, the FTSE floundered. "The eurozone was just as miserly as the FTSE ...
despite the fact that its own services PMIs were relatively solid.
" Most Asian indices tumbled for a second day, with Tokyo taking a hit from a strong Yen after Japan's economy-boosting stimulus programme fell flat with investors. Stocks rallied last month on promises of support from central banks.
But disappointment about stimulus, weak US data, plunging oil prices and worries about European banks have sent dealers scurrying for cover. Japan's government on Tuesday unveiled details of a 28 trillion yen package that it hopes will kickstart growth in the world's number three economy.
But the plan fell short of market expectations as only a quarter of it is new spending. The yen, seen as a safe haven asset in times of uncertainty, surged as a result. The disappointing package -- unveiled days after another sub-par stimulus from the Bank of Japan -- saw the Dollar tumble to a three-week low. - HSBC buyback boost - ====================== Hong Kong stocks sank 1.8 percent, with traders also playing catch-up with regional losses Tuesday when the city's exchange was closed because of a typhoon. However, banking giant HSBC ended 1.8 percent higher in Hong Kong after it announced a $2.5 billion stock buyback and said it would maintain its dividend. The lender's London share price rallied over four percent in value. Elsewhere, Tokyo's Nikkei closed down 1.9 percent as the stronger Japanese Currency dragged on the country's exporters. - Key figures at around 1345 GMT - ================================== London - FTSE 100: DOWN 0.2 percent at 6,630.46 Frankfurt - DAX 30: DOWN 0.1 percent at 10,138.15 Paris - CAC 40: DOWN 0.4 percent at 4,308.85 EURO STOXX 50: DOWN 0.2 percent at 2,902.14 New York - DOW: DOWN 0.1 percent at 18,297.54 Tokyo - Nikkei 225: DOWN 1.9 percent at 16,083.11 (close) Shanghai - Composite: UP 0.2 percent at 2,978.46 (close) Hong Kong - Hang Seng: DOWN 1.8 percent at 21,739.12 (close) Euro/dollar: DOWN at $1.1180 from $1.1224 Pound/dollar: DOWN at $1.3312 from $1.3354 Dollar/yen: UP at 101.17 yen from 100.90