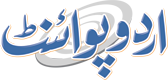 Wynn Bets Big On New Macau Mega-resort
Muhammad Rameez Published August 17, 2016 | 04:24 PM
MACAO,(APP - UrduPoint / Pakistan Point News - 17th Augst,2016) - A giant lake with musical fountains and cable cars, dizzying mirrored halls of marble and psychedelic floral sculptures -- welcome to casino enclave Macau's latest addition, the Wynn Palace. Speaking ahead of next week's grand opening, US tycoon Steve Wynn attempted to blow away the stubborn storm clouds over Asia's gambling hub. A corruption crackdown by China's President Xi Jinping, combined with a slowdown in the Chinese economy, has driven away many high rollers from the mainland who propped up VIP tables in Macau - the only part of China where it is legal to gamble. The semi-autonomous southern Chinese enclave is now in its third year of gaming revenue decline. But that has not stopped Wynn from going big on the US$4 billion project. "My reality is the experience people get in this building -- when that is perfect, the money takes care of itself," he says.
Mass market tourism has been held up as the potential saviour of Macau as authorities are under pressure from Beijing to diversify away from gambling -- there is now a three percent cap on annual gaming table growth across the territory.
Recent resort openings by Galaxy and Studio City have upped the non-casino element, including everything from river rapids to a figure-eight ferris wheel. For its part, the Wynn Palace is a sprawling six million square foot (560,000 square metres) of entertainment, with over 50 shops, 13 restaurants and 1,700 rooms, starting at under $300.
Some suites overlook the lake, which has a fountain show every 15 minutes.
Cable cars glide above it, stretched across towering struts in the shape of golden dragons. There is still a central casino, with slot machines and gaming tables. There are also members' gaming rooms and private VIP salons.
But Wynn, 74, insists gambling is no longer the focus. "Casinos are a passive place, they have no power," he says. "Guest experience is key." He acknowledges headwinds from China will affect tourism, but still sees mainland growth as stable. "What we're seeing now is a more normalised kind of market," he tells reporters. "I remain convinced that our future is within our control." His optimism comes despite the fact the Macau authorities only allowed the new resort 100 tables -- far short of the 400 it applied for. Wynn says there will be 350 tables -- some moved across from sister casino Wynn Macau -- including up to 60 for VIPs. Analysts remain cautious over whether the mass appeal of the new mega resorts can really make up for the high rollers that helped Macau overtake Las Vegas as the world's casino capital in terms of revenue, after the sector was opened to foreign competition in 2002. It still leads its US counterpart despite the downturn. Even Wynn admits he is not going to turn away big spenders. "Why would we turn our back on a customer that wants to gamble for a lot of money?" he says. "We've got something for everybody here."