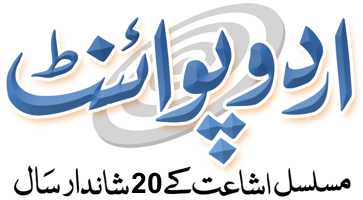 Khawab Main Mustagi Chabana
خواب میں مصطگی چبانا
Find Dream meaning of Khawab Main Mustagi Chabana and other dreams in Urdu. Dream Interpretation & Meaning in Urdu. Read answers by islamic scholars and Muslim mufti. Answers taken by Hadees Sharif as well. Read Khawab Main Mustagi Chabana meaning according to Khwab Nama and Islamic Dreams Dictionary.
مصطگی ایک قسم کا گوند ہے۔ حضرت ابن سیرین رحمۃ اللہ علیہ نے فرمایا ہے۔ اگر دیکھے کہ اس نے مصطگی چبائی ہے دلیل ہے کہ اس کو گفتگو پیش آئے حضرت ابراہم کرمانی رحمۃ اللہ علیہ نے فرمایا ہے کہ اگر دیکھے کہ وہ مصطگی کو پانی کے ساتھ چباتا ہے۔ دلیل ہے کہ اسی قدر کسی کی شکایت کرے گا۔ اگر دیکھے کہ اس نے مصطگی کی دھونی آگ پر سلگائی ہے۔ دلیل ہے کہ صاحب خواب بادشاہ سے رنج اٹھائے گا۔
eating raisins in dreams
Sustainability is a kind of song. Hazrat Ibn Sirin (may Allah be pleased with him) said: If he sees that he has an accident, it is argued that he has a conversation Hazrat Ibrahim Kurram (RA) said that if he sees that he sticks with pain in water. It is argued that the same will complain to anyone. If he sees the slippery slug on the fire. It is argued that dream will bring blessings to the king.
khwab nama and khwab ki tabeer by hazrat yousaf free download of the book, and read online meaning khwabon ki tabeer of khawab main mustagi chabana . online khawab ki tabeer of eating raisins in dreams. Find meaning of your dream and their interpretation in Urdu, Hindi and English. Our users from USA, Canada, Australia, UK, US, United Kingdom, Saudi Arabia, United Arab Emirates, Bahrain, Qatar, Oman, Kuwait, Pakistan, India, Iran, Europe, Malaysia, Indonesia, Turkey, Singapore and rest of Asia visit us to read islamic free muslim and islamic meaning of the dream khawab main mustagi chabana