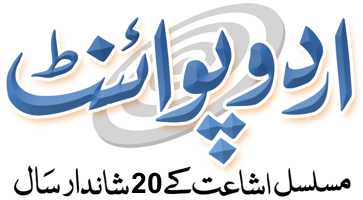 Khawab Main Naqoos Dekhna
خواب میں ناقوس دیکھنا
Find Dream meaning of Khawab Main Naqoos Dekhna and other dreams in Urdu. Dream Interpretation & Meaning in Urdu. Read answers by islamic scholars and Muslim mufti. Answers taken by Hadees Sharif as well. Read Khawab Main Naqoos Dekhna meaning according to Khwab Nama and Islamic Dreams Dictionary.
حضرت ابن سیرین رحمۃ اللہ علیہ نے فرمایا ہے۔ کہ خواب میں ناقوس منافق اور جھوٹا اور بے فائدہ شخص ہے۔ اگر دیکھے کہ ناقوس بجاتا ہے۔ دلیل ہے کہ منافق آدمی کے ساتھ بیٹھے گا اور نفاق سے جھوٹ بولے گا اور خوش ہو گا۔ اور اگر ناقوس کو دیکھے کہ ٹوٹ گیا ہے تو اس کی تاویل اول کے خلاف ہے۔ حضرت جعفر صادق علیہ السلام نے فرمایا ہے کہ خواب میں ناقوس تین وجہ پر ہے: (1) جھوٹ بولنا (2) نفاق (3) دل میں کافروں کی محبت رکھنا۔
Seeing the bells in the dreams
Hazrat Ibn Sirin (may Allah be pleased with him) said: That dream is a hypocritical and liar and unbelievable person in dreams. If you see if you dance. It is argued that the hypocrites will sit with a man and lie with hypocrisy and will be happy. And if the fool sees that it is broken then his fate is against the first. Hazrat Jafar Sadiq (peace be upon him) said that the dream in the dream is on three reasons: (1) lying (2) hypocrisy (3) love of unbelievers in the heart.
khwab nama and khwab ki tabeer by hazrat yousaf free download of the book, and read online meaning khwabon ki tabeer of khawab main naqoos dekhna . online khawab ki tabeer of Seeing the bells in the dreams. Find meaning of your dream and their interpretation in Urdu, Hindi and English. Our users from USA, Canada, Australia, UK, US, United Kingdom, Saudi Arabia, United Arab Emirates, Bahrain, Qatar, Oman, Kuwait, Pakistan, India, Iran, Europe, Malaysia, Indonesia, Turkey, Singapore and rest of Asia visit us to read islamic free muslim and islamic meaning of the dream khawab main naqoos dekhna