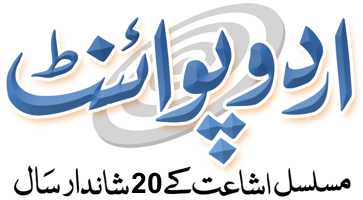 Khawab Main Wali Hakim Daikhna
خواب میں والی (حاکم ) دیکھنا
Find Dream meaning of Khawab Main Wali Hakim Daikhna and other dreams in Urdu. Dream Interpretation & Meaning in Urdu. Read answers by islamic scholars and Muslim mufti. Answers taken by Hadees Sharif as well. Read Khawab Main Wali Hakim Daikhna meaning according to Khwab Nama and Islamic Dreams Dictionary.
والی۔کاردار اور حاکم ہے۔ اگر دیکھے کہ والی تخت سے گرا ہے یا اس کا تخت ٹوٹا ہے یا کسی نے اس سے تلوار لی ہے یا اس کا گھر خراب ہوا ہے یا پھندے میں گرفتار ہوا ہے اور مارا گیا ہے یا چوپایہ اس کے سر پر آیا ہے اور گرا ہے یا کسی نے اس کو گرایا ہے۔ یہ سب باتیں اس امر پر دلیل ہیں کہ وہ شرف اور بزرگی سے گرے گا اور معزول ہو گا۔ حضرت ابن سیرین رحمۃ اللہ علیہ نے فرمایا ہے۔ اگر والی دیکھے کہ اس کی دستار کسی کی دستار سے ملی ہے۔ دلیل ہے کہ بزرگی اور نیک عادت اس کی پائیدار ہو گی۔ اور اگر دیکھے کہ اس کے پاؤں میں پھندا ہے۔دلیل ہے کہ صاحب خواب کی شرف اور بزرگی زیادہ ہو گی۔ حضرت جابر مغربی رحمۃ اللہ علیہ نے فرمایا ہے۔ اگر دیکھے کہ والی ہوا ہے اور اپنے عمل میں منصف اور دیندار ہے چنانچہ لوگ اس سے خوش ہیں۔ دلیل ہے کہ خیرو صلاح پائے گا۔ او ر اگر اس کے خلاف دیکھے تو شر اور فساد پر دلیل ہے۔ خاص کر اگر صاحب خواب مفسد اور ناپارسا ہے۔
Seeing Some Governor or King in dream
Volunteers and Governors. If the person sees that the throne is broken or his throne is broken or someone has taken a sword or his house is damaged or caught in the trap and is killed or the chopper has come to his head and has fallen. Or someone has made it. All these things argue that he will fall down with humility and pride and will be deprived. Hazrat Ibn Sirin (may Allah be pleased with him) said: If a person sees that his hand is found by someone's hand. It is argued that old age and good habits will be sustainable. And if you see that his feet fall in the feet. The dream is that the beauty and beauty of dreams will be more. Hazrat Jabir (may Allah be pleased with him) said: If the person sees it and is fair and faithful in his actions, people are pleased with him. It is clear that you will get good advice. And if you look against it, there is a reason for corruption and corruption. Especially if dreams are frustrated and depressed.
khwab nama and khwab ki tabeer by hazrat yousaf free download of the book, and read online meaning khwabon ki tabeer of Khawab Main Wali Hakim Daikhna. online khawab ki tabeer of Seeing Some Governor or King in dream. Find meaning of your dream and their interpretation in Urdu, Hindi and English. Our users from USA, Canada, Australia, UK, US, United Kingdom, Saudi Arabia, United Arab Emirates, Bahrain, Qatar, Oman, Kuwait, Pakistan, India, Iran, Europe, Malaysia, Indonesia, Turkey, Singapore and rest of Asia visit us to read islamic free muslim and islamic meaning of the dream Khawab Main Wali Hakim Daikhna