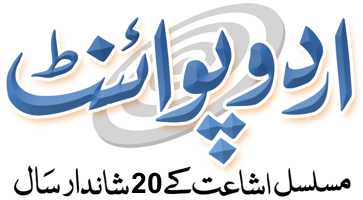 Khawab Mein Pudina Dekhna
خواب میں پودینہ دیکھنا
Find Dream meaning of Khawab Mein Pudina Dekhna and other dreams in Urdu. Dream Interpretation & Meaning in Urdu. Read answers by islamic scholars and Muslim mufti. Answers taken by Hadees Sharif as well. Read Khawab Mein Pudina Dekhna meaning according to Khwab Nama and Islamic Dreams Dictionary.
حضرت ابن سیرین رحمۃ اللہ علیہ نے فرمایا ہے کہ خواب میں پودینہ غم و اندوہ پر دلیل ہے۔ اگر کوئی خواب میں دیکھے کہ جو زمین اس کی ملک ہے اس میں پودینہ ہے۔ دلیل ہے کہ غم و اندوہ میں گرفتار ہو گا۔ اور اگر دیکھے کہ اس نے پودینہ کھایا ہے۔ دلیل ہے کہ اس کا غم زیادہ ہو گا۔ اور اگر دیکھے کہ دوسروں کی زمین میں پودینہ ہے۔ دلیل ہے کہ صاحب زمین کو غم وا ندوہ ہو گا اور اگر دیکھے کہ اپنی زمین سے پودینہ اکھاڑ کر پھینکا ہے۔ دلیل ہے کہ صاحب خواب غم و اندوہ سے خلاصی پائے گا۔
Seeing the Mint in the dream
Hazrat Ibn Sirin (peace and blessings of Allah be upon him) said, "In the dream, the woman is worried about sadness." If anyone sees in the dream that the earth is its land, it is a vegetable. It is argued that the grief will be arrested. And if you see that she has eaten the plant. It is argued that his grief would be more. And if you see that the other is the land in the earth. It is argued that the earth will be sad and if you see that it is thrown out of the ground from its ground. It is argued that the dream will get rid of sadness.
khwab nama and khwab ki tabeer by hazrat yousaf free download of the book, and read online meaning khwabon ki tabeer of Khawab mein pudina dekhna. online khawab ki tabeer of Seeing the Mint in the dream. Find meaning of your dream and their interpretation in Urdu, Hindi and English. Our users from USA, Canada, Australia, UK, US, United Kingdom, Saudi Arabia, United Arab Emirates, Bahrain, Qatar, Oman, Kuwait, Pakistan, India, Iran, Europe, Malaysia, Indonesia, Turkey, Singapore and rest of Asia visit us to read islamic free muslim and islamic meaning of the dream Khawab mein pudina dekhna