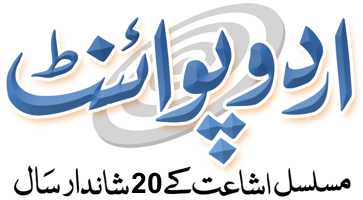 Khwab Mein Maswak Dekhna
خواب میں مسواک دیکھنا
Find Dream meaning of Khwab Mein Maswak Dekhna and other dreams in Urdu. Dream Interpretation & Meaning in Urdu. Read answers by islamic scholars and Muslim mufti. Answers taken by Hadees Sharif as well. Read Khwab Mein Maswak Dekhna meaning according to Khwab Nama and Islamic Dreams Dictionary.
حضرت ابن سیرین رحمۃ اللہ علیہ نے فرمایا ہے۔ اگر کوئی خواب میں دیکھے کہ اس نے مسواک کی ہے۔دلیل ہے کہ مال خیرات میں خرچ کرے گا کہ اس میں کچھ ثواب نہ ہو گا۔ حضرت جابر مغربی رحمۃ اللہ علیہ نے فرمایا ہے۔ اگر دیکھے کہ اس نے اگلے دانتوں کو مسواک کی ہے۔ دلیل ہے کہ بھائیوں اور بہنوں سے احسان کرے گا۔ اور اگر دیکھے کہ سب دانتوں کو مسواک کی ہے۔ دلیل ہے کہ اپنے تمام خویشوں سے نیکی کرے گا۔
seeing miswak in dream
Hazrat Ibn Sirin (may Allah be pleased with him) said: If anyone sees in dreams that he has made Mulk. It is interesting that the wealth will spend in charity that there will be no reward. Hazrat Jabir (may Allah be pleased with him) said: If he sees that he has spoiled the next teeth. It is argued that the favor of brothers and sisters will be favorable. And if you see all the teeth have dough. It is argued that he will do good with all his clothes.
khwab nama and khwab ki tabeer by hazrat yousaf free download of the book, and read online meaning khwabon ki tabeer of khwab mein maswak dekhna. online khawab ki tabeer of seeing miswak in dream. Find meaning of your dream and their interpretation in Urdu, Hindi and English. Our users from USA, Canada, Australia, UK, US, United Kingdom, Saudi Arabia, United Arab Emirates, Bahrain, Qatar, Oman, Kuwait, Pakistan, India, Iran, Europe, Malaysia, Indonesia, Turkey, Singapore and rest of Asia visit us to read islamic free muslim and islamic meaning of the dream khwab mein maswak dekhna