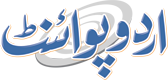 Ramadan Kareem in Taiwan
Ramadan Dates in Taiwan. This Holy Month رمضان کریم is very important month for Muslims, and is observed every year. Find the accurate starting dates of Ramadan in Taiwan.
Ramadan 2023

Thursday, 1st Ramadan 1444h
More Islamic Events in Taiwan
Shab e Miraj in Taiwan
Shab e Barat in Taiwan
Ramadan in Taiwan
Eid ul Fitr in Taiwan
Hajj 2023
Eid ul Adha in Taiwan
Eid Milad Un Nabi in Taiwan

Namaz Timings in Taiwan
Quran Online
In Islam, Ramadan Kareem is the most important month for Muslims. In this month, Muslims all over the world perform Fasting, which is the key practice in Islam. Quran Kareem was also revealed in this month. Also Zakat which is another key practice in Islam is given in this Holy Month to the deserving people. During Ramadan Muslim perform special sunnat namaz called Tarawee" everyday after Isha prayers.
During this month, before Dawn muslims have their pre-fast meal, which is called Seheri or Sahar before the Fajr prayers. And at sunset, after Maghrib Azan the fast is opened. This practice is called Iftar or Iftari. After 30 days of fasting, Muslims celebrate Eid ul Fitr.
Find the accurate Ramadan 2023 dates in Taiwan, and sehri & iftari timings on this page.