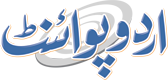 Ashura in Ukraine - 10th Muharram
Ashura Date in Ukraine. Find when is the Yom Ashura in Ukraine, Find the exact dates of 9th and 10th Muharram. Find Gregorian dates of یوم عاشور in Ukraine online.
Ashura 2023

Saturday, 10 Muharram 1445h
More Islamic Events in Ukraine
Shab e Miraj in Ukraine
Shab e Barat in Ukraine
Ramadan in Ukraine
Eid ul Fitr in Ukraine
Hajj 2023
Eid ul Adha in Ukraine
Eid Milad Un Nabi in Ukraine

Namaz Timings in Ukraine
Quran Online
Yom Ashura is the 10th day of Islamic month of Muharram, which is the first year of Islamic calendar. The Day of Ashura marks the death anniversary of Hazrat Imam Hussain who was killed in The Battle of Karbala. The Day of Ashura is mourned by millions across the world to remember Hazrat Imam Hussain's martyrdom. Shia men and women dressed in black also parade through the streets slapping their chests and chanting. On 9th and 10th Muharram, a public holiday is announced in several Muslim countries. You can find the exact dates of Yom Ashura 2023 in Ukraine on this page, according to the Islamic dates of Muharram.
Ashura 2023 Worldwide:
Pakistan
,
India
,
Morocco
,
Malawi
,
Uzbekistan
,
Benin
,
Kiribati
,
Micronesia
,
Djibouti
,
Chile
,
Azerbaijan
,
Bangladesh
,
Guyana
,
Democratic Republic Of The Congo
,
Hong Kong
,
Uganda
,
Botswana
.