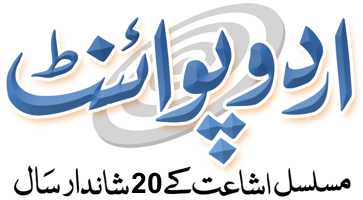 Dua When Entering Home - Ghar Me Dakhil Hone Ki Dua
گھر میں داخل ہونے کی دعا
Dua of Dua When Entering Home with Arabic, English & Urdu translation. Ghar Me Dakhil Hone Ki Dua kia hai. Masnoon Duain for every Muslim to read on daily bases.
اَللّٰھُمَّ اِنِّیْ اَسْئَلُکَ خَیْرَالْمَوْلِجِ وَخَیْرَالْمَخْرَجِ بِسْمِ اللّٰہِ وَلَجْنَا وَبِسْمِ اللّٰہِ خَرَجْنَا وَعَلَی اللّٰہِ رَبِّنَا تَوَکَّلْنَا ۔
اے اللہ !میں سؤال کرتا ہوں آپ سے اچھے داخلہ کا اور اچھی طرح نکلنے کا ،اللہ کے نام سے میں داخل ہوا ،اللہ کے نام سے میں نکلااور اپنے رب اللہ پر میں نے بھروسہ کیا ۔
O Allah, I seek a good entry and a good exit. We take Allah's name to enter and to exit and rely on Him who is our Lord.