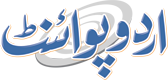 Listen Junaid Jamshed MP3 Naats - Download Audio Naats or Listen Online - Page 5
Listen to Junaid Jamshed MP3 Naats online at UrduPoint. You can also download MP3 Junaid Jamshed Naats as there is a wide collection of all Naats by Junaid Jamshed is available here. You can listen to any of Junaid Jamshed Naats in the MP3 format below and enlighten your heart with the love of Holy Prophet Muhammad SAW.
Records 73 To 87
(Total 87 Records)
Junaid Jamshed is one of the artists who inspired humanity by switching his music career for the sake of Almighty Allah. He was born on 3rd September 1964 in Karachi. His father's name was Jamshed Akbar Khan, who was a captain in Pakistan Air Force. His mother's name was Nafeesa Akbar. He was graduated from the University of Engineering and Technology(UET) Lahore.
He was a well-known and popular pop singer. His famous song was Dil Dil Pakistan, which attained huge popularity among people. His two albums are well-known, i.e. 'Vital Sings 1' and 'Vital Signs 2'. He gained much popularity in his music career. But in 2004, he left his music career and joined Tablighi Jamaat led by Maulana Tariq Jameel Sahab. He devoted himself to the Almighty Allah and became a preacher of Islam, and started reciting Naats. The major change in his life inspires many people. He is now considered a well-known Naat Khawan in Pakistan.
Unfortunately, he is not with us now, but his Naats are still popular among people. You can listen to all Naats of Junaid Jamshed in MP3 format at UrduPoint. You can also download your favorite Junaid Jamshed MP3 Naat on any of your devices below.
List of Naat by Junaid Jamshed
He recited many Naat and Hamd and gained people's love and respect. Here is the list of some Naat recited by Junaid Jamshed that are famous.
Ilahi Teri chokhat par
Maulaya salli wa salimm
Muhammad (SAW) ka roza qareeb
Mera Dil Badal dy
Makkah yad ata hy
Mere nabi pyary nabi
Qaseeda Burda Shareef
Main to ummati hun
Ae taiba
There are many other Naat and Hamd that Junaid Jamshed had recited. People loved his voice, and he is present in people's hearts, and he is an inspiration for human beings. In these Naats, Illahi Teri chokhat py is highly famous among people.
He was also a Brand Ambassador and Fashion designer. Junaid Jamshed started a new business and launched his clothing brand, which is now the most popular brand of clothes known as J. (Jey dot). The brand has branches all over Pakistan and worldwide. This cloth brand is for men, women, and children. The brand was famous in a short time, and it is all from Almighty Allah.
He was only 52 years old when he died in a plane crash. He went to Tableegh, and on returning from Chitral to Islamabad, he was along with his spouse in flight, and the plane crashed. His namaz-e- Janazah was recited by Maulana Tariq Jameel Sahab. He was buried in Jama Daru Uloom Karachi.
Junaid Jamshed was awarded Sitara-e-Imtiaz in 2018. Junaid Jamshed is Indeed an inspiration for humanity. On 6 December 2017, he embraced shahadah in a plane crash. A huge crowd attended his namaz-e-Janazah. He quit his music career only for Allah's sake, and Allah SWT has made him famous worldwide. People remember him with good names. Now he is recognized as Naat Khawan and scholar.
Junaid Jamshed traveled to many places of the world to preach Islam worldwide. Junaid Jamshed became the apple of everyone's eye. Allah SWT gave him respect. He got much love and respect for reciting Naats. Favorite album of Junaid Jamshed is "Badee-uz-zaman". In the Islamic Naat field, it is one of the famous albums. You can listen to all of the Junaid Jamshed Naats in MP3 below.
Write Your Comments