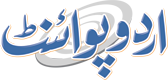 Surah Al-Fatiha سورة الفاتحة Audio Recitation in Arabic with English Translation
Audio Recitation of Surah Al-Fatiha سورة الفاتحة in Arabic with English translation by Shaikh Abd-ur Rahman As-Sudais, Surah Al-Fatiha surah number is 1, and its called Makki Surah of Quran Majeed. You can listen the beautiful Tilawat of this Surah online and also read the Arabic & English text including translation. Download Surah Al-Fatiha MP3 by clicking on the link to share via mobile phone, whatsApp or Facebook etc.
Para / Chapter

1

Surah Name

Al-Fatiha

Classification

Meccan - Makki Surah

Surah No

1
Surah Al-Fatiha Urdu اردو Translation
Surah Al-Fatiha in Arabic
In the name of Allah, the Beneficent, the Merciful.
﴾1﴿ Praise be to Allah, Lord of the Worlds,
﴾2﴿ The Beneficent, the Merciful.
﴾3﴿ Master of the Day of Judgment,
﴾4﴿ Thee (alone) we worship; Thee (alone) we ask for help.
﴾5﴿ Show us the straight path,
﴾6﴿ The path of those whom Thou hast favoured; Not the (path) of those who earn Thine anger nor of those who go astray.