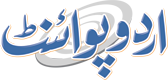 Surah Al-Kafirun سورة الكافرون Audio Tilawat in Arabic with Urdu Translation
Audio Recitation of Surah Al-Kafirun سورة الكافرون in Arabic with Urdu translation by Shaikh Abd-ur Rahman As-Sudais, Surah Al-Kafirun surah number is 1, and its called Makki Surah of Quran Majeed. You can listen the beautiful Tilawat of this Surah online and also read the Arabic & Urdu text including translation. Download Surah Al-Kafirun MP3 by clicking on the link to share via mobile phone, whatsApp or Facebook etc.
Para / Chapter

30

Surah Name

Al-Kafirun

Classification

Meccan - Makki Surah

Surah No

109
Surah Al-Kafirun In Arabic
Surah Al-Kafirun English Translation
شروع اللہ کے نام سے جو بڑا مہربان نہایت رحم والا ہے
﴿۱﴾ (اے پیغمبر ان منکران اسلام سے) کہہ دو کہ اے کافرو!
﴿۲﴾ جن (بتوں) کو تم پوچتے ہو ان کو میں نہیں پوجتا
﴿۳﴾ اور جس (خدا) کی میں عبادت کرتا ہوں اس کی تم عبادت نہیں کرتے
﴿۴﴾ اور( میں پھر کہتا ہوں کہ) جن کی تم پرستش کرتے ہوں ان کی میں پرستش کرنے والا نہیں ہوں
﴿۵﴾ اور نہ تم اس کی بندگی کرنے والے (معلوم ہوتے) ہو جس کی میں بندگی کرتا ہوں
﴿۶﴾ تم اپنے دین پر میں اپنے دین پر