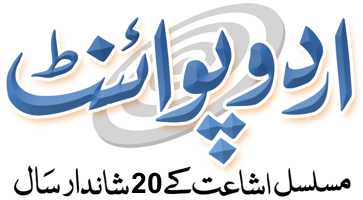 Fairfield Sehr & Iftar Timings 2019
Today Sehr o Iftar timings of Fairfield, United States according to the North America (ISNA) calculation method. The timetable for the next 30 days is given here for your reference. These Sehri & Iftari timings are dependent on Sunrise and Sunset, and they change every day. The dates & timings are given according to Islamic Month and Gregorian Calendar. The Fiqa Jafria and Shia timings are given separately below as they are different from Sunni Fiqa Hanfi timings.
Today 20 Oct 2019 Fairfield Sehr o Iftar timings are: Sehr Time: 06:09 and Iftar Time: 18:25 (Hanafi, Sunni, Safi'i). Fiqa Jafria (Shia) Sehr o Iftar Timings are: Sehar Time: 05:59 am and Iftar time: 18:35. The next 30 days calendar is given below.
Fairfield
Sunday | October 20, 2019.
HANAFI (Sunni)
SEHR سحر 06:09
IFTAR افطار‎ 18:25
JAFRI (Shia)
SEHR سحر 05:59
IFTAR افطار‎ 18:35
Calculation Method : North America (ISNA)
Today HANAFI (Sunni) Sehr and Iftar timings in Fairfield
| | | |
| --- | --- | --- |
| SEHR | 06:09 | 20 Oct 2019 |
| IFTAR | 18:25 | 20 Oct 2019 |
Today JAFRI (Shia) Sehr and Iftar timings in Fairfield
| | | |
| --- | --- | --- |
| SEHR | 05:59 | 20 Oct 2019 |
| IFTAR | 18:35 | 20 Oct 2019 |
Dua For Sehri
Dua For Iftar
Fairfield Prayer Timings
Fairfield Ramadan 2019 Calendar
Fairfield Shia Ramadan Calendar 2019
Fairfield Sehr & Iftari Timings of Next 30 days (Fiqa Hanfi Sunni)
| Date | Sehr Time | Iftaar Time |
| --- | --- | --- |
| 20 October 2019 | 06:09 | 18:25 |
| 21 October 2019 | 06:10 | 18:23 |
| 22 October 2019 | 06:11 | 18:22 |
| 23 October 2019 | 06:12 | 18:21 |
| 24 October 2019 | 06:13 | 18:19 |
| 25 October 2019 | 06:14 | 18:18 |
| 26 October 2019 | 06:14 | 18:17 |
| 27 October 2019 | 06:15 | 18:16 |
| 28 October 2019 | 06:16 | 18:14 |
| 29 October 2019 | 06:17 | 18:13 |
| 30 October 2019 | 06:18 | 18:12 |
| 31 October 2019 | 06:19 | 18:11 |
| 01 November 2019 | 06:20 | 18:10 |
| 02 November 2019 | 06:21 | 18:09 |
| 03 November 2019 | 05:22 | 18:08 |
| 04 November 2019 | 05:23 | 17:07 |
| 05 November 2019 | 05:24 | 17:06 |
| 06 November 2019 | 05:25 | 17:05 |
| 07 November 2019 | 05:26 | 17:04 |
| 08 November 2019 | 05:27 | 17:03 |
| 09 November 2019 | 05:28 | 17:02 |
| 10 November 2019 | 05:29 | 17:01 |
| 11 November 2019 | 05:30 | 17:00 |
| 12 November 2019 | 05:31 | 16:59 |
| 13 November 2019 | 05:32 | 16:58 |
| 14 November 2019 | 05:32 | 16:57 |
| 15 November 2019 | 05:33 | 16:57 |
| 16 November 2019 | 05:34 | 16:56 |
| 17 November 2019 | 05:35 | 16:55 |
| 18 November 2019 | 05:36 | 16:55 |
Fairfield Shia (Fiqa Jafria) Sehri & Iftari Timings of Next 30 days
| Date | Shia Sehr Time | Shia Iftaar Time |
| --- | --- | --- |
| 20 October 2019 | 05:59 | 18:35 |
| 21 October 2019 | 06:00 | 18:33 |
| 22 October 2019 | 06:01 | 18:32 |
| 23 October 2019 | 06:02 | 18:31 |
| 24 October 2019 | 06:03 | 18:29 |
| 25 October 2019 | 06:04 | 18:28 |
| 26 October 2019 | 06:04 | 18:27 |
| 27 October 2019 | 06:05 | 18:26 |
| 28 October 2019 | 06:06 | 18:24 |
| 29 October 2019 | 06:07 | 18:23 |
| 30 October 2019 | 06:08 | 18:22 |
| 31 October 2019 | 06:09 | 18:21 |
| 01 November 2019 | 06:10 | 18:20 |
| 02 November 2019 | 06:11 | 18:19 |
| 03 November 2019 | 05:12 | 18:18 |
| 04 November 2019 | 05:13 | 17:17 |
| 05 November 2019 | 05:14 | 17:16 |
| 06 November 2019 | 05:15 | 17:15 |
| 07 November 2019 | 05:16 | 17:14 |
| 08 November 2019 | 05:17 | 17:13 |
| 09 November 2019 | 05:18 | 17:12 |
| 10 November 2019 | 05:19 | 17:11 |
| 11 November 2019 | 05:20 | 17:10 |
| 12 November 2019 | 05:21 | 17:09 |
| 13 November 2019 | 05:22 | 17:08 |
| 14 November 2019 | 05:22 | 17:07 |
| 15 November 2019 | 05:23 | 17:07 |
| 16 November 2019 | 05:24 | 17:06 |
| 17 November 2019 | 05:25 | 17:05 |
| 18 November 2019 | 05:26 | 17:05 |
More Cities From United States
View more Cities
More Countries
View More Countries