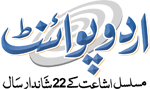 Boys Islamic Baby Names Starting with B Alphabet
Are you looking for Islamic latest names for boys? This page offers you hundreds of beautiful Islamic baby names starting with B alphabet. Choosing a charming name for baby boys is every parent's priority and Islamic Baby Boys names beginning with alphabet B are more appealing.
Sr.
Name
Meaning
1
baabar
variant of babar lion, king of jungle
2
baadir
shining
3
baadiyah
name of a sahahiyyah.
4
baahi
glorious, magnificent.
5
baahir
variant of bahir dazzling, brilliant
6
baaligh
major.
7
baani
founder, originator
8
baaqir. baqeer
variant of baqir deeply learned, genius
9
baariq
shining, lightning, bright
10
baasim
variant of basim smiling
11
baaz
falcon
12
bab
in armenian meaning is grandfather
13
Baba
father
14
babak
a character in shahnameh
15
Babal
Father

16
Babar
brave, kind of grass used for making twisted rope or string
17
Baber
kind of grass used for making twisted rope or string
18
babgha
parrot
19
babi
followers of the sufi saint bab
20
babik
law, a king name
21
babr
tiger
22
babrak
little basilica flower.
23
Babu
master
24
babul
gate of god
25
bachar
one who is full of joy
26
bachra
joy
27
Bachram
The fifth heaven star
28
badadargar
changing air into fire
29
Badarqa
The Leader
30
Badasi
Foreign
31
Badee
novel
32
badeeh
wonderous.
33
Badeel
sensible
34
Badeen
healthy
35
Badehi
Plain
36
Bader
full moon
37
badgarjae
creator of wind
38
badi
inventor, creator
39
badi al zaman
the marvel of time
40
Badiah
wilderness
41
badialzaman
the marvel of time
42
badir
shining
43
badiul alam
unique in the world.
44
badiuzzaman
timuri ruler
45
badiy
first, new
46
Badoo
Desert
47
Badpa
Shackles
48
badr
variant of badar full moon
49
badr aldin
led by allah
50
badr e alam
full moon of the world.
51
badran
the most beautiful.
52
badraqa
leader, guide,to lead
53
badri
in hindu meaning is vishnu
54
badru
variant of badar full moon
Islamic Boys Names Starting with B
Names are the source of recognition of an individual and boys names are often the title of the families. This page assists you in finding the Islamic Baby Boys Names starting with B alphabets. There are particular alphabets that are often preferred by parents such as B alphabet. Many Islamic names begin with the B Alphabet. When choosing a name, parents want to gift the most beautiful name to their newborn baby.
Islamic Muslim Names Starting with B
When a baby boy is born in a family, they are considered to be the "Blessing" by the Allah Almighty. Muslims are instructed to choose a beautiful and meaningful name. Among the best Muslim names for baby names, 99 names of Allah and Muhammad S.A.W.W are often recommended. Most Islamic names started with the Alphabet B. The names recommended by Allah Almighty starts with Alphabet B as well. According to Hadith, "The most beloved of names to Allah are 'Abdullah and 'Abdul-Rahman."
UrduPoint offers an Online Portal which gives access to thousands of lovely Islamic names starting Alphabet B. Here you can search for Islamic names meaning in English and Urdu, Origin, Religion, Lucky Number, Lucky Color, and accurate spellings.
Islamic Names for Boys Starting with B
UrduPoint lets you get access to hundreds of Islamic Names of baby boys on this page. So, gift your child a beautiful Islamic name with Alphabet "B".