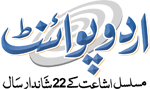 Boys Islamic Baby Names Starting with G Alphabet
Are you looking for Islamic latest names for boys? This page offers you hundreds of beautiful Islamic baby names starting with G alphabet. Choosing a charming name for baby boys is every parent's priority and Islamic Baby Boys names beginning with alphabet G are more appealing.
Sr.
Name
Meaning
1
Gaan
Able
2
Gabang
Whiskered Sound
3
gabra
man, human being
4
Gadaa
Beggar
5
gadi
god is my fortune
6
gadiel
god is my fortune.
7
gaevani
son of vohunemah as mentioned in the farvardin yasht
8
gahbed
treasurer, banker
9
Gair
Sport
10
gairim
singing in praise
11
Gaisu Draaz
Name of a Famous Waliullah
12
Gaiti Feroz
The Sun
13
galal
in biblical meaning is a roll or wheel.
14
Galala
Flower Seed
15
Galim
Blanket

16
Gallasa
White
17
gamal
camel.
18
gamali
camel.
19
gan
eligible, capable
20
gandarewa
the irani counterpart of the indian gandharva
21
Ganees
Solution of Problems
22
Ganj
Treasure
23
Ganjeenah
Treasure
24
Ganjoor
Owner of Treasures
25
gansel
sacred, sanctified, holy, blessed
26
gaomant
rich in use
27
gaopivanghu
good nourisher of animals
28
Garaami
Honorable
29
garagar
creator of men
30
garagargar
creator of all creation
31
Garahi
Honorable
32
garami
respectful
33
Garazi
Brave
34
Gardafreed
An Iranian Princess's Name
35
gareeb
poor person
36
gareeb nawaz
generous or philanthropic (person)
37
Gargani
name of a Waliullah
38
gargar
artisan
39
gargeen
earthly
40
garodman
house of heavenly song
41
garshah
king of the mountain
42
garutman dashtar
supporter of heaven, pious
43
Garz
Dhobi
44
garzam
brave
45
Gasil
To Send
46
gaspar
he who guards the treasure.
47
gaspard
he who guards the treasure.
48
gasparo
he who guards the treasure.
49
gasper
he who guards the treasure.
50
gatha
song, divine song
51
gau
ox, bull, cow
52
Gau Amber
Sea Cow
53
Gazaf
Boat Riders
54
Gazroni
Name of a Waliullah
Islamic Boys Names Starting with G
Names are the source of recognition of an individual and boys names are often the title of the families. This page assists you in finding the Islamic Baby Boys Names starting with G alphabets. There are particular alphabets that are often preferred by parents such as G alphabet. Many Islamic names begin with the G Alphabet. When choosing a name, parents want to gift the most beautiful name to their newborn baby.
Islamic Muslim Names Starting with G
When a baby boy is born in a family, they are considered to be the "Blessing" by the Allah Almighty. Muslims are instructed to choose a beautiful and meaningful name. Among the best Muslim names for baby names, 99 names of Allah and Muhammad S.A.W.W are often recommended. Most Islamic names started with the Alphabet G. The names recommended by Allah Almighty starts with Alphabet G as well. According to Hadith, "The most beloved of names to Allah are 'Abdullah and 'Abdul-Rahman."
UrduPoint offers an Online Portal which gives access to thousands of lovely Islamic names starting Alphabet G. Here you can search for Islamic names meaning in English and Urdu, Origin, Religion, Lucky Number, Lucky Color, and accurate spellings.
Islamic Names for Boys Starting with G
UrduPoint lets you get access to hundreds of Islamic Names of baby boys on this page. So, gift your child a beautiful Islamic name with Alphabet "G".