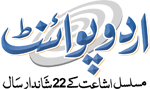 Boys Islamic Baby Names Starting with J Alphabet
Are you looking for Islamic latest names for boys? This page offers you hundreds of beautiful Islamic baby names starting with J alphabet. Choosing a charming name for baby boys is every parent's priority and Islamic Baby Boys names beginning with alphabet J are more appealing.
Sr.
Name
Meaning
1
jaabir
variant of jabir consoler, comforter
2
jaad
solemn, serious, grave, hard-working
3
jaafar
variant of jafar rivulet
4
Jaah
grandeur
5
Jaal
Producer
6
jaalib
variant of jalib motive, cause
7
Jaam
Sky
8
Jaan
Soul of Life
9
jaareh
variant of jareh wounding, cutter
10
Jaasleeq
Flattery
11
jaaved
variant of javid alive, living
12
Jaaz
Song
13
Jaazim
firm
14
Jabaal
Mountain
15
Jabal
Mountain

16
jaban
gentle, good
17
Jabar
Abuser
18
jabari
brave, strong hearted, courageous ( swahili origin )
19
Jabarr
almighty
20
Jabbal
Mountains, Mountains
21
jabbar
mighty.
22
Jabbr
almighty
23
Jabeer
The power
24
Jabeerah
Braslate
25
Jabees
Bear Puppy
26
jabilo
medicine man
27
jabir
comforter,consolation.
28
jabiri
comforter (swahili origin )
29
jabr
in sindhi meaning is compulsion name of a companion.
30
jabraan
variant of jabran penalty, reward
31
jabran
penalty, reward
32
Jabrial
Name of the Angel of Allah
33
Jabriel
A Angel's Name
34
Jabroot
Respect
35
Jabrot
omnipotence
36
Jad
Hard Worker
37
jad allah
gift of god
38
jadallah
the generosity of allah swt
39
Jaddar
Wall
40
Jadeer
Intelligent
41
Jadid
New, Newness
42
Jadil
Fighters
43
jadwal
brook, rivulet.
44
Jaer
Oppression
45
Jafar
river
46
jafari
creek (swahili)
47
Jafeer
Turkish
48
jaffar. jafar
variant of jafar rivulet
49
Jaffer
A Sahabi's Name
50
Jafferi
Tagetes
51
Jafri
a kind of yellow flower
52
Jagam
Precious hidden worm
53
Jagu
Wake Up
54
Jah
Respect
Islamic Boys Names Starting with J
Names are the source of recognition of an individual and boys names are often the title of the families. This page assists you in finding the Islamic Baby Boys Names starting with J alphabets. There are particular alphabets that are often preferred by parents such as J alphabet. Many Islamic names begin with the J Alphabet. When choosing a name, parents want to gift the most beautiful name to their newborn baby.
Islamic Muslim Names Starting with J
When a baby boy is born in a family, they are considered to be the "Blessing" by the Allah Almighty. Muslims are instructed to choose a beautiful and meaningful name. Among the best Muslim names for baby names, 99 names of Allah and Muhammad S.A.W.W are often recommended. Most Islamic names started with the Alphabet J. The names recommended by Allah Almighty starts with Alphabet J as well. According to Hadith, "The most beloved of names to Allah are 'Abdullah and 'Abdul-Rahman."
UrduPoint offers an Online Portal which gives access to thousands of lovely Islamic names starting Alphabet J. Here you can search for Islamic names meaning in English and Urdu, Origin, Religion, Lucky Number, Lucky Color, and accurate spellings.
Islamic Names for Boys Starting with J
UrduPoint lets you get access to hundreds of Islamic Names of baby boys on this page. So, gift your child a beautiful Islamic name with Alphabet "J".