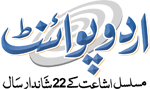 Boys Islamic Baby Names Starting with O Alphabet
Are you looking for Islamic latest names for boys? This page offers you hundreds of beautiful Islamic baby names starting with O alphabet. Choosing a charming name for baby boys is every parent's priority and Islamic Baby Boys names beginning with alphabet O are more appealing.
Sr.
Name
Meaning
1
Oktay
Fearless
2
omair
in muslim meaning is problem solver
3
omar
long-lived,elevated,follower of the prophet.
4
omari
flourishing, thriving
5
omarr
in american meaning is highest; follower of the prophet
6
omeed
hope
7
omeir
in muslim meaning is long living
8
omer
first son
9
omero
in greek meaning is security,pledge.
10
omid
hope
11
ommar
first son
12
omran
solid structure
13
omri
in biblical meaning is sheaf of corn.
14
Onemor
Pious Honorable
15
Oner
Status

16
orang
wisdom, understanding
17
osama
good person
18
osloob
way, manner, style, mode, method
19
osman
in american meaning is servant of god
20
osmar
in american meaning is divinely glorious
21
ossama
one of the names of the lion
22
othman
in german meaning is wealthy
23
Oud
Fragrance
24
ousaf
praise, admiration, commendation, definition, description
25
Ouzar
Pure
26
owais
an old name
27
Ozegar
Free
Islamic Boys Names Starting with O
Names are the source of recognition of an individual and boys names are often the title of the families. This page assists you in finding the Islamic Baby Boys Names starting with O alphabets. There are particular alphabets that are often preferred by parents such as O alphabet. Many Islamic names begin with the O Alphabet. When choosing a name, parents want to gift the most beautiful name to their newborn baby.
Islamic Muslim Names Starting with O
When a baby boy is born in a family, they are considered to be the "Blessing" by the Allah Almighty. Muslims are instructed to choose a beautiful and meaningful name. Among the best Muslim names for baby names, 99 names of Allah and Muhammad S.A.W.W are often recommended. Most Islamic names started with the Alphabet O. The names recommended by Allah Almighty starts with Alphabet O as well. According to Hadith, "The most beloved of names to Allah are 'Abdullah and 'Abdul-Rahman."
UrduPoint offers an Online Portal which gives access to thousands of lovely Islamic names starting Alphabet O. Here you can search for Islamic names meaning in English and Urdu, Origin, Religion, Lucky Number, Lucky Color, and accurate spellings.
Islamic Names for Boys Starting with O
UrduPoint lets you get access to hundreds of Islamic Names of baby boys on this page. So, gift your child a beautiful Islamic name with Alphabet "O".