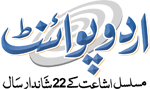 Boys Islamic Baby Names Starting with R Alphabet
Are you looking for Islamic latest names for boys? This page offers you hundreds of beautiful Islamic baby names starting with R alphabet. Choosing a charming name for baby boys is every parent's priority and Islamic Baby Boys names beginning with alphabet R are more appealing.
Sr.
Name
Meaning
1
Ra-ad
Relax
2
Ra-ana
Smart
3
Raab
Leader
4
Raad
Returner
5
raaef
the increased
6
Raafi
Generosity
7
raaghib
variant of raghib desirous, willing
8
raahat
variant of rahat rest, repose
9
raajih
variant of rajih respondent
10
raakin
variant of rakin respectful
11
raamiz
variant of ramiz symbol
12
Raana
Stylish, beautiful
13
Raaneen
The Sound
14
raaqeem
variant of raqim writer, recorder
15
raaqim
variant of raqim writer, recorder

16
raashid
in sindhi meaning is major, adult, orthodox, guided, intelligent.
17
Raasi
The Loser
18
raasikh
deeply rooted, stable
19
raateeb
variant of ratib arranger
20
raatib
variant of ratib arranger
21
raaziq
variant of raziq god, provider
22
Rabaat
Tie Up
23
Rabagi
Bad
24
rabah
in muslim meaning is gainer
25
rabait
dervish, religious mendicant
26
Rabani
Divine, Godly, of God
27
Rabat
Doctor
28
Rabaz
Lion
29
Rabb
God Lord Protector, Preserver of the world owner master
30
Rabbab
Rabbab Player
31
Rabbad
House Maker
32
Rabbani
God's
33
rabbi
gentle wind.
34
rabee
spring
35
rabeegh
agreeable, willing, pleased, contented, satisfied
36
Rabeet
Doctor
37
rabi
breeze
38
rabiah
in sindhi meaning is greenery.
39
rabid
treasure defender
40
Rabiey
Spring
41
Rabigh
Happy convoy.
42
Rabis
Brave
43
rabit
binding, fastening.
44
Rabiz
Stopped
45
Rabubi
Worshippers
46
Rabud
Stay
47
Rabwah
High Ground
48
rachina
favour, kindness
49
rad
in american meaning is advisor
50
Radaa
Fragrance
51
Radah
Group
52
radbert
in british meaning is red haired counselor;bright adviser.
53
Radeed
The Cloud
54
radhee
variant of radhi satisfied, content
Islamic Boys Names Starting with R
Names are the source of recognition of an individual and boys names are often the title of the families. This page assists you in finding the Islamic Baby Boys Names starting with R alphabets. There are particular alphabets that are often preferred by parents such as R alphabet. Many Islamic names begin with the R Alphabet. When choosing a name, parents want to gift the most beautiful name to their newborn baby.
Islamic Muslim Names Starting with R
When a baby boy is born in a family, they are considered to be the "Blessing" by the Allah Almighty. Muslims are instructed to choose a beautiful and meaningful name. Among the best Muslim names for baby names, 99 names of Allah and Muhammad S.A.W.W are often recommended. Most Islamic names started with the Alphabet R. The names recommended by Allah Almighty starts with Alphabet R as well. According to Hadith, "The most beloved of names to Allah are 'Abdullah and 'Abdul-Rahman."
UrduPoint offers an Online Portal which gives access to thousands of lovely Islamic names starting Alphabet R. Here you can search for Islamic names meaning in English and Urdu, Origin, Religion, Lucky Number, Lucky Color, and accurate spellings.
Islamic Names for Boys Starting with R
UrduPoint lets you get access to hundreds of Islamic Names of baby boys on this page. So, gift your child a beautiful Islamic name with Alphabet "R".