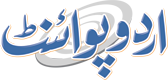 Etisalat Caller Tunes Code 2023 - UAE Etisalat Subscription Code
Etisalat Caller Tunes let your friends and family listen to your favorite tune every time they call you. Etisalat UAE Calling tunes subscription codes 2023. Get calling tunes Etisalat in United Arab Emirates.
How to Subscribe to Etisalat Calling - UAE Etisalat Tunes 2023: Let your friends and family hear your favorite tunes every time they call you!. Instead of making your callers listen to the conventional ringing tone, with Etisalat Calling Tunes you can make your callers listen to your chosen Etisalat Tune.
You can choose your favorite music, naat sharif or just new modern music from list of Etisalat content database and subscribe to the service.
(جاری ہے)
Etisalat Caller Tunes Code 2023 - Etisalat Tunes Code 2023

To Subscribe: Call 144
Or dial *444#
Charges:
First tune - AED 2/week
Additional tune - AED 1/week
VIP Plan (get up to 25 tunes) - AED 25/month
*5% VAT excluded
Etisalat Tunes Terms & Conditions 2023
Applicable all over United Arab Emirates, including Etisalatbai, Abu Dhabi, Sharjah, Ras Al-Khaimah, Fujairah, Ajman and Umm al Quwain.
Codes can be changed anytimes, Please visit Etisalat website if the above mentioned method has some error.
More UAE Caller Tunes Informations