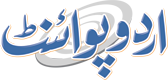 Telenor Call And SMS Block Code 2023 - Telenor Number Blocking
Tired of unwanted calls and SMS Messages? Block unwanted calls and messages with 2023 Telenor Call & SMS Blocker to get rid of unwanted callers. Block Telenor Number
How to Block Number on Telenor: Tired of unwanted calls and SMS Messages? Block unwanted calls and messages with Telenor Call & SMS Blocker to get rid of unwanted callers. Simply Dial *420# from your Telenor mobile and get rid of unwanted callers!
Telenor block service has service charges of Rs 20 plus tax per month.
For Prepaid users, code is same, however charges are Rs 20 per month.
Telenor Call and SMS Block Code 2023
Dial Dial *420# and subscribe
Price: Rs 20 per Month (Plus.Tax) Prepaid
Price: Rs 20 per Month (Plus.
(جاری ہے)
Tax) Postpaid
| | | |
| --- | --- | --- |
| Subscription Code | Un-subscription | Charges |
| SUB to 420 | UNSUB to 420 | Rs 15 Per month |
Telenor Call Block and Telenor SMS Block Terms & Conditions 2023
Subscription renewal is automatically attempted after thirty days – you get a notification on 27th day.
On 30th day if you do not have the balance of more than Rs.24, the service is de-activated.
You would start receiving those annoying calls again.
For your convenience, until you unsubscribe, the subscription is attempted every night.
If you have the balance exceeding Rs.

24, subscription is renewed & all those annoying calls will be blocked again.

Once you are re-subscribed, you do not need to block the numbers again as the list of blocked numbers is maintained at the system even when your subscription is not renewed.
More Call And SMS Block Informations