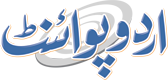 Pura Chand, Urdu Nazam By Darshika Wasani
Pura Chand is a famous Urdu Nazam written by a famous poet, Darshika Wasani. Pura Chand comes under the Love, Sad category of Urdu Nazam. You can read Pura Chand on this page of UrduPoint.
پورا چاند
درشکا وسانی
پورا چاند
پورا چاند نہیں دیا تم نے مجھے
میری یہ نادان شکایت یاد ہے تمہیں
چھوٹے سے گھر کی ٹوٹی ہوئی چھت سے
چاند کو ٹکڑوں میں دیکھا کرتی تھی
تم مجھے دیکھتے رہتے
میں چھت میں کچھ ڈھونڈھا کرتی تھی
ہاتھ بڑھا کر چھو لوں جی کرتا تھا
تمہارے ہاتھ میں پروئی انگلیاں
چھوٹا نہیں کرتی تھی
کتنی راتیں اسی ارمان میں گزری
ٹارچ سے نکلتی روشنی کی طرح
میرے چہرے پر بکھری تھوڑی سی چاندنی کو
اپنی انگلیوں سے چھو کر
تم کہتے تھے پورا چاند
اور تمہاری باہوں کی ٹھنڈک میں
وہ ارمان گمشدہ ہوتا گیا
رسی پہ ٹنگی تمہاری سفید قمیص
دیکھے بنا نیند نہیں آتی اب
تمہارے پیار کے اجالوں سے بہتر
کوئی اور نور ہوگا
رات بھر کا عمر بھر کا
پورے چاند کا وہ ادھورا ارمان
سو گیا میرے بھیتر سکون سے
اپنا بھرا پورا آسمان اوڑھ کر
درشکا وسانی
© UrduPoint.com
All Rights Reserved
Darshika Wasani
Pura Chand
Darshika Wasani
pura chand
pura chand nahin diya tum ne mujhe
meri ye nadan shikayat yaad hai tumhein
chhoTe se ghar ki TuTi hui chhat se
chand ko TukDon mein dekha karti thi
tum mujhe dekhte rahte
main chhat mein kuchh DhunDha karti thi
hath baDha kar chhu lun ji karta tha
tumhaare hath mein piroi ungliyan
chhuTa nahin karti thi
kitni raaten isi arman mein guzri
torch se nikalti raushni ki tarah
mere chehre par bikhri thoDi si chandni ko
apni ungliyon se chhu kar
tum kahte the pura chand
aur tumhaari bahon ki ThanDak mein
wo arman gum-shuda hota gaya
rassi pe Tangi tumhaari safed qamis
dekhe bina nind nahin aati ab
tumhaare pyar ke ujalon se behtar
koi aur nur hoga
raat-bhar ka umr-bhar ka
pure chand ka wo adhura arman
so gaya mere bhitar sukun se
apna bhara pura aasman oDh kar
Related Darshika Wasani Poetry
You can read Pura Chand written by Darshika Wasani at UrduPoint. Pura Chand is one of the masterpieces written by Darshika Wasani. You can also find the complete poetry collection of Darshika Wasani by clicking on the button 'Read Complete Poetry Collection of Darshika Wasani' above.
Pura Chand is a widely read Urdu Nazam. If you like Pura Chand, you will also like to read other famous Urdu Nazam.
You can also read Love Poetry, If you want to read more poems. We hope you will like the vast collection of poetry at UrduPoint; remember to share it with others.