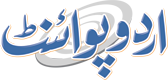 Umeed, Urdu Nazam By Nusrat Zehra
Umeed is a famous Urdu Nazam written by a famous poet, Nusrat Zehra. Umeed comes under the Love category of Urdu Nazam. You can read Umeed on this page of UrduPoint.
امید
نصرت زہرا
نرم پلکوں کی روشنی میں کہیں۔۔۔۔
سرمگیں آنکھیں گئی رات تلک۔۔۔۔
آج بھی جاگی ہوں گی۔۔۔۔
بند پلکوں کے عقب میں بہت نیم دراز۔۔۔۔
رات کا پہر جو گزرا ہو گا۔۔۔۔
اس نے گھبرا کے پہلے وقت کو دیکھا ہو گا۔۔۔۔
گھر گیا ہو گا خیالات کے سائے سائے۔۔۔۔
ساتھیوں سے بھی کئی بار وہ الجھا ہو گا۔۔۔۔
دلنوازی بھی کئی لوگوں کی۔۔۔۔
اس مسیحائی کا حصہ ہو گی۔۔۔۔
کوئی دلچسپ سا جملہ سن کر۔۔۔۔
نرم رنگوں کی ہنسی میں بھی ڈھل گیا ہو گا۔۔۔۔
اتنے کاموں کے درمیاں اس نے۔۔۔۔
کیا کہیں میرا نام بھی لے کر۔۔۔۔
بہت آہستہ سے۔۔۔۔
پھر مجھ کو پکارا ہو گا۔۔۔۔
نصرت زہرا
© UrduPoint.com
All Rights Reserved
Nusrat Zehra
Related Nusrat Zehra Poetry
You can read Umeed written by Nusrat Zehra at UrduPoint. Umeed is one of the masterpieces written by Nusrat Zehra. You can also find the complete poetry collection of Nusrat Zehra by clicking on the button 'Read Complete Poetry Collection of Nusrat Zehra' above.
Umeed is a widely read Urdu Nazam. If you like Umeed, you will also like to read other famous Urdu Nazam.
You can also read Love Poetry, If you want to read more poems. We hope you will like the vast collection of poetry at UrduPoint; remember to share it with others.