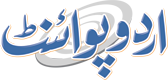 Qamar Raza Shahzad Poetry - Qamar Raza Shahzad Shayari, Urdu Ghazal, Nazam Collection

1958 Khanewal
Qamar Raza Shahzad Poetry in Urdu is famous among poetry lovers. Everyone love to read Qamar Raza Shahzad Urdu Shayari. Best and vast collection of Qamar Raza Shahzad Urdu Shayari is available at UrduPoint. We update it regularly so that you don't miss any latest Qamar Raza Shahzad Poetry in Urdu.
He was born in Faisalabad, Pakistan. Muhammad Qamar Raza completed his B.Sc. of Electrical and Electronics Engineering from COMSATS IIT, Pakistan in 2010. Then he joined the school of Electrical Engineering at The University of Faisalabad (TUF), Pakistan as research associate in 2010. Qamar completed his M.Sc. of EEE by research degree from Universiti Teknologi PETRONAS, Malaysia in 2014. He also won several research awards such as Gold Medal for most innovative research, Bronze medal and Institute of Engineers (IEM) Malaysia for best postgraduate research. He served as Lecturer in school of EE at The University of Faisalabad.
Currently, he is a PhD student in the Power & energy Systems Research Division at the School of Information Technology and Electrical Engineering in The University of Queensland, Australia. Qamar is a graduate student member of IEEE, IEP, PEC and IEM. He also served as reviewer for several reputed journals such as IEEE Transaction on Smart Grid, Energy & building and peer review conferences. His research interests include Artificial Intelligence, Load, Wind and PV forecasting, and renewable energy integration in power system.