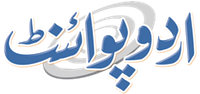 Rehman Baba Poetry, Urdu Ghazal Best Shayari Collection
1653 - 1709 Peshawar
Rehman Baba Poetry in Urdu is famous among poetry lovers. Everyone love to read Rehman Baba Urdu Shayari. Best and vast collection of Rehman Baba Urdu Shayari is available at UrduPoint. We update it regularly so that you don't miss any latest Rehman Baba Poetry in Urdu.
Abdur Rahman Mohamed was born in 1632. He was also known as Rahman Baba. He wrote with the name of Rahman Baba. He was a renowned Pashtun Sufi Dervish and poet from Peshawar. He is considered one of the most popular poets among the Pashtuns in Pakistan and Afghanistan. His poetry states a peaceful spiritual side of local culture which is becoming increasingly threatened by less tolerant interpretations of Islam.
Rahman Baba has received a large amount of praise. His work is regarded by many Pashtuns to be far more than poetry and next only to the Quran. A collection of Rahman's poetry, called the Diwan ("collection") of Rahman Baba, contains 343 poems, most of which are written in his native Pashto.
After his death, poets, musicians and singers flocked to his gravesite annually. This annual flock attained a festive status over the years which have carried on as part of Peshawar's rich cultural tradition to this day. However, on 5 March 2009, "militants" bombed Rahman Baba's tomb in Peshawar. "The high intensity device almost destroyed the grave, gates of a mosque, canteen and conference hall situated in the Rahman Baba Complex. Police said the bombers had tied explosives around the pillars of the tombs, to pull down the mausoleum". The shrine reopened in November 2012 after Rs. 39m rebuilding. He died in 1706.