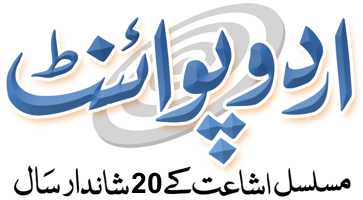 Sad poetry is considered as an easy way of communicating a complex message in limited words filled with emotions. Human explicit different types of emotions in different situations. Poets write poetry showing different emotion such as sadness, happiness, love and hate. Urdu Point facilitates its users by providing Urdu sad poetry in its very exclusive compilation of poetry. Poetry is a way of showing emotions and interested ones search for Sad Poetry in Urdu.
To show the sadness of emotions to the lover, people tend to send sad poetry SMS. Every year new poetry comes from different regions of the country and people do search for sad poetry 2018. Sending sad poetry about love to the loved ones is very common these days. Communicating your message in two stanzas is very efficient that's why people search for sad poetry in Urdu 2 lines. Lovers with sad experiences can find sad poetry in Urdu about love on the site. People want to send sad poetry pics to their loved ones just to show their own emotions.
At some point, people want to read sad poetry about life so that they can relate things to their life circumstances. Many famous poets have been writing Urdu sad ghazals and providing emotional satisfaction to people who feel like to read sad nazms in Urdu. People read sad Urdu poetry when they are sad about something.