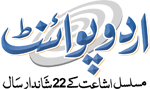 Sufi Tabassum Sufi Poetry - Best Urdu Sufi Tabassum Sufi Shayari

1899 - 1978 Chandigarh
Sufi Tabassum Sufi poetry - Read Sufi Tabassum Sufi Shayari in Urdu. Sufi poetry is famous and Sufi Tabassum writes the best Sufi Shayari in Urdu. At UrduPoint, you can read the latest and updated collection of Sufi Tabassum Sufi poetry in Urdu.
Sufi Tabassum Sufi Poetry
Sufism is very popular in our culture, and there is so much Sufi Tabassum Sufi poetry available for us to see, seek, and find true divine love. Sufism poetry is a beautiful way to express inner feelings in a very polite and understanding manner that helps others get a better meaning of what the poet has to say and convey to others.
Sufism is best described as mystic poetry and music. There are a considerable number of Sufi poets who can spread their teaching in terms of poetry. Among them, one of the best is Sufi Tabassum Sufi Shayari.
Furthermore, this type of poetry promotes sane causes and satisfaction to the soul and mind. Sufi Tabassum Sufi Poetry in Urdu has astounding poetry concerning Sufism and mystic love towards the only divine power, the God Almighty.
In addition, Pakistan has got lucky to have so many saints and Sufis in its belt that did their best to promote Islam and well beings of the human being. Sufi Tabassum Sufi Shayari in Urdu has done its part to promote Islam's actual teachings in the region. You can read the below list of Sufi Shayari of Sufi Tabassum and select any of them for reading. We are sure that you will love it. So don't forget to share it with others. Also, come back to this page to read more Sufi Poetry of Sufi Tabassum.