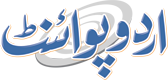 Ek Manzar, Urdu Nazam By Tanha Timmapuri
Ek Manzar is a famous Urdu Nazam written by a famous poet, Tanha Timmapuri. Ek Manzar comes under the Social category of Urdu Nazam. You can read Ek Manzar on this page of UrduPoint.
ایک منظر
تنہا تماپوری
دور
گگن کی اس نگری میں
کالے بادل
شور مچاتے
آنکھ‌ مچولی کھیل رہے تھے
اور
چمن کے ویرانے میں
خود رو پودے
پیلے بدن میں
سر کو چھپائے کانپ رہے تھے
ایسے میں یہ میں نے دیکھا
سرخ گلاب کا ننھا پودا
ویرانے سے جھانک رہا تھا
اس کی آنکھوں سے بادل کو تاک رہا تھا
بادل اپنی آنکھ‌ مچولی بھول گئے تھے
چمن کے ویرانے میں ورشا گھنگھرو باندھ رہی تھی
خود رو پودوں کی آنکھوں سے
آشا باہر جھانک رہی تھی
تنہا تماپوری
© UrduPoint.com
All Rights Reserved
Ek Manzar
Tanha Timmapuri
dur
gagan ki us nagri mein
kale baadal
shor machate
aankh-michauli khel rahe the
aur
chaman ke virane mein
KHud-raw paude
pile badan mein
sar ko chhupae kanp rahe the

aise mein ye main ne dekha
surKH gulab ka nanha pauda
virane se jhank raha tha
us ki aankhon se baadal ko tak raha tha
baadal apni aankh-michauli bhul gae the

chaman ke virane mein warsha ghunghru bandh rahi thi
KHud-raw paudon ki aankhon se
aasha bahar jhank rahi thi
Related Tanha Timmapuri Poetry
You can read Ek Manzar written by Tanha Timmapuri at UrduPoint. Ek Manzar is one of the masterpieces written by Tanha Timmapuri. You can also find the complete poetry collection of Tanha Timmapuri by clicking on the button 'Read Complete Poetry Collection of Tanha Timmapuri' above.
Ek Manzar is a widely read Urdu Nazam. If you like Ek Manzar, you will also like to read other famous Urdu Nazam.
You can also read Social Poetry, If you want to read more poems. We hope you will like the vast collection of poetry at UrduPoint; remember to share it with others.