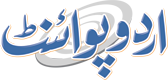 Rubinabiswas Poetry, Urdu Shayari of Rubinabiswas

Rubinabiswas Poetry - Rubinabiswas is the poet of the new generation. Among the emerging Urdu Poets, Rubinabiswas is getting much fame in a short time. On this page of UrduPoint, you can read all the Urdu Shayari by Rubinabiswas. Read the Urdu Poetry of Rubinabiswas, and you will surely like it.
روبینا بسواس کی شاعری
تتلیاں پھولوں کو چومتی ہیں خوشی میں پھول جھوم کے کھلکھلاتے ہیں پنجھی شاخوں پے جھولتے ھیں ھوا کی مستی سے غنچہ عشق ھے موسم کیا کرے اسکی شوخیوں کے آگے کتاب دل میں اسکی تہریر کی خوشبو مہکے گی لمہ لمہ ھوتا ھے جب کیسی سے اسے پیار ادا سے مستی می دل کی محفل میں اپنے کلام سے چھاگی اسکی اواز پےجھوم گئ پرواز مں اسمان کے اس پار چلی اتنی محپت ھوگئ را ت کی تاریکی می جھلملاتی ھوی چاندنی شہر سے میدانون می رفتہ رفتہ زندگی کی لہر دوڑاتی ھوئ بڑھتی ھوئ ھر موڑ پر گاتی ھوئ دلہن سی شرماتی ھوئ دریا پے اتراتی ھوئ دم پہ دم مچلتی ھوئ طوفان انگیزی پے اتر ائ میں تجھ سے ھوں تو مجھ سے ھے میری پاہنون مین موج پہاران ے امیدون کے کنول کھلتے ھن یہ کیسا نعمہ ے بادبانون سے اڑتے بادل مسکرا کر خوش آمدید کہتے ھین یہ کون گزرا ے بھولون کی وادی سے بولون کیسے بتاو تمھاری نگاھون سے کہان جا رے ھین پرندون کی سرسراہٹ جیسے ستارون کے یہ لیل و نہار دل میرا ان کے چھوتے سے جاگ اٹھا یہ کہکشان پہلوے جانان ے رونق شہر ے ایسا دیس چاند کا جس پے گمان ھو اٹھاو پرپط شپ کو تارے دن مین سورج کیسا فسون ھے پہار کا یہ سماں پھرتی ے وادیوں مں رونق بھیلاتی ھو ئ گاتی فصاوں میں خوشی میں جہجہا رے ہیں پرندے چمک چمک کے کیہ رھا ے چاند محبت ے خدا کی جو اتنی فروانی ے یہ روشنی چاھے اسے چاندنی کہ لو ہی نور کا اجالا کیہ لو چمک رھی ے دنیا چھا گی ے اسمان بے جھلملا کے جگا دیا ے س نے ھوا میں تارگی کو بھولوں میں بھول بیڑوں بے موسم ے کو کو کوک ڈال ڈال بلبل سی بولتی سبرے سے رونق رندگی کی چہل بہل رمین بے چکاچوند سی مجاتی رندگی بر بھیلاے ھوے عجب بہار دیتی ھوی وادی وادی شہر شہر گلی گلی گھر گھر برورش کرتی ھوئ جگمگا تی ھوی کبھی گاتی ھوئ مستی میں بہتی سی بھرتی ے وادی وادی شہر شہر گلی گلی گھر گھر چرچے ھہں مرے ھہں خوشبو کی طرخ آنگن آنگن باؤں نکالے گھر سے باھر موسم کوئ بھی ھو رندگی کا حسن ے جمک اٹھی ےفصا
Rubinabiswas Poetry
Urdu poetry is very vast, and many new poets are emerging with time. UrduPoint provides an excellent opportunity for new Urdu Poetry writers to publish their poetry here so that Urdu Poetry lovers can read it. Rubinabiswas is also among the emerging Urdu Poets. Rubinabiswas writes impressive Urdu Shayari; you will surely love it when you read it.
Urdu Poetry by Rubinabiswas is becoming very famous among Urdu poetry lovers in no time. More and more people now love to read Urdu Shayari of Rubinabiswas. You can also read the complete collection of Rubinabiswas Urdu Shayari here.
Read Rubinabiswas Urdu Poetry, and you will like it for sure. Also, don't forget to share your favorite Urdu Poetry of Rubinabiswas with your friends.