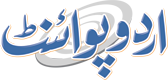 Sahaara, Urdu Nazam By Vineet Raja
Sahaara is a famous Urdu Nazam written by a famous poet, Vineet Raja. Sahaara comes under the Social category of Urdu Nazam. You can read Sahaara on this page of UrduPoint.
سہارا
ونیت راجا
ایک ناگا
بدن پر مل رہا ہے راکھ
کیوں
کیا ہر سہارا چھوڑنے کے لئے بھی
اک سہارا چاہیے
ونیت راجا
© UrduPoint.com
All Rights Reserved
Vineet Raja
Sahaara
Vineet Raja
ek naga
badan par mal raha hai rakh

kyun

kya har sahaara chhoDne ke liye bhi
ek sahaara chahiye
Related Vineet Raja Poetry
You can read Sahaara written by Vineet Raja at UrduPoint. Sahaara is one of the masterpieces written by Vineet Raja. You can also find the complete poetry collection of Vineet Raja by clicking on the button 'Read Complete Poetry Collection of Vineet Raja' above.
Sahaara is a widely read Urdu Nazam. If you like Sahaara, you will also like to read other famous Urdu Nazam.
You can also read Social Poetry, If you want to read more poems. We hope you will like the vast collection of poetry at UrduPoint; remember to share it with others.