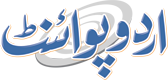 Border Line, Urdu Nazam By Zehra Alvi
Border Line is a famous Urdu Nazam written by a famous poet, Zehra Alvi. Border Line comes under the Love, Sad, Social, Friendship, Bewafa, Heart Broken, Hope category of Urdu Nazam. You can read Border Line on this page of UrduPoint.
بارڈر لائن
زہرا علوی
نئی نسلوں کے سچے لوگ
ہماری باتوں پہ ہنس رہے ہیں
ہمارے ملکوں کی سرحدوں کو
بڑی ہی حیرت سے تک رہے ہیں
وہ کہہ رہے ہیں
کیسے یہ عجیب لوگ تھے
جنہوں نے نسلیں کی نسلیں
لکیروں پر رگید ڈالیں
جوانیاں لڑائیوں میں پسیج ڈالیں
اپنے خون بہانے والے یہ کیسے لوگ تھے
آنے والی نئی نسلیں یہ جان لیں گی
مان لیں گی
کہ بارڈر کے اس طرف بھی اور اس طرف
بھی لوگ بستے ہیں
کے جن کے لہو کا رنگ ایک ہے
وہ سرخ ہے
زہرا علوی
© UrduPoint.com
All Rights Reserved
You can read Border Line written by Zehra Alvi at UrduPoint. Border Line is one of the masterpieces written by Zehra Alvi. You can also find the complete poetry collection of Zehra Alvi by clicking on the button 'Read Complete Poetry Collection of Zehra Alvi' above.
Border Line is a widely read Urdu Nazam. If you like Border Line, you will also like to read other famous Urdu Nazam.
You can also read Love Poetry, If you want to read more poems. We hope you will like the vast collection of poetry at UrduPoint; remember to share it with others.