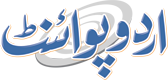 NA-14 National Assembly Mansehra-Cum-Torghar - Results in 2013 General Election
In 2013 General National Assembly Election, Shehryar Afridi from Pakistan Tehreek-e-insaf was elected as Member National Assembly MNA, and got 68129 votes, the second runner up was Gohar Mohammad Khan Bangesh from Jamiat Ulama-e-islam (F) who got 32041 votes. 15 candidates from different political parties & independent candidates contested in the election.
In Election 2013, there were total 409775 voters registered in NA-14, out of which 174912 votes were polled out, 170165 votes were valid and 5600 votes were rejected. The total percentage of valid votes was 42.68 % for NA-14 constituency of National Assembly.
You can get complete result of every candidate, including party affiliation, political symbol and number of votes received, also party position of NA-14 Halqa is given for reference.
Voting Statistics of Constituency NA-14
| | |
| --- | --- |
| Vote Registered | 409775 |
| Vote Polled | 174912 |
| Valid Votes | 170165 |
| Rejected Votes | 5600 |
| Percentage of Votes Polled | 42.68 % |
Voting Summary of Constituency NA-14
More Constituencies of National Assembly (NA) in 2013 Election
NA-218
NA-237
NA-140
NA-159
NA-18
NA-74
NA-197
NA-137
NA-201
NA-36
NA-168
NA-96
NA-7
NA-133
NA-43
NA-20
NA-119
NA-203
NA-220
NA-69
NA-194
NA-15
NA-199
NA-98
NA-55
NA-178
NA-256
NA-79
NA-234
NA-269
NA-263
NA-129
NA-222
NA-122
NA-259
NA-232
NA-191
NA-185
NA-182
NA-272
NA-169
NA-248
Elections in Pakistan
General Election 2018
General Election 2013
General Election 2008
2013 Election Results By Constituency Type

National Assembly Election 2013

Punjab Election - 2013

Khyber Pakhtunkhawah Election - 2013

Sindh Election - 2013

Balochistan Election - 2013
Party Position in 2013 Elections

Pakistan Muslim League (N)

Pakistan Tehreek-e-insaf

Pakistan Peoples Party Parliamentarians

Muttahida Qaumi Movement Pakistan

Pakistan Muslim League

Jamiat Ulama-e-islam (F)

Awami National Party

Jamaat-e-islami Pakistan

Jamiat Ulama-e-islam (S)

Pakistan Awami Tehreek
List of Assemblies

National Assembly

Punjab Assembly

Sindh Assembly

Khyber Pakhtunkhwa Assembly

Balochistan Assembly