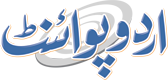 Pakistan Sports Players Profiles, List of Famous Sports Players of Pakistan
Pakistan Sports players are the most loved people in the world of sports. They have a huge fan following throughout their career. All the information about all the Pakistan sports players is available at UrduPoint in the Pakistan sports players profiles. In each of the profiles of sports players, you can find out about their career, personality, family, and much more. So scroll down to locate your favorite Pakistan sports player's profile.
Latest Profiles
Every sports enthusiast has a favorite sports player about whom they want to know and keeps a record of all the details. However, you don't need to manually maintain the record of your favorite Pakistan sports players. UrduPoint already has it; you only need to bookmark the profile of the sports player you love.
On this page, there are profiles of many sports players of Pakistan. You need to scroll and find the profile you were looking for. Or else, you can also enter your favorite Pakistan sports person's name into the search bar to find their profiles. In each sports player's profile, you can find out about their personality, family details, and career details.
While you love our collection of sports players profiles of Pakistan, don't forget to share them with your friends and other sports enthusiasts.