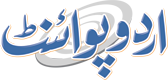 Technology Updates in Urdu
Urdu Tech Updates - Read Latest Articles, Reviews, Interviews & News, including Mobile Phones, Laptops, Mobile Apps and Social Media. Watch video reviews of latest devices and Gadgets.
Technology News
Browse More Technology News
Technology Articles In Urdu
Browse More Technology Articles In Urdu
Latest Mobile Phones
Browse More Mobile Phones
Mobiles and Their Prices in Pakistan
Tech Reviews and Videos
Browse More Tech Reviews and Videos
Latest News and Updates
Urdu Technology
In this age of such boundless technology, man is provided with ultra convenience in every facet of life. Every person wants to stay up to date with the happenings around him. A cellular phone along with an internet connection has made it no big deal for him. With a single swipe of a finger we get to know every aspect of a news story from different perspectives. Technology has taken over the world and far isn't the time when we would be dependent on technology for performing our daily chores for us.
As the people worldwide are awestruck by everyday advancing technology, it has become kind of an immense urge to stay updated with new advancements in the field. We know it can get kind of bothersome to switch to multiple websites or subscribe to useless newsletters to get updated about the occurrences in technology sector. So, if you are a tech geek or just some individual who likes to stay updated about the new evolutions in the field, UrduPoint is just the right website for you!
The technology section of Urdu Point is a neatly organized segment that gives equal space to a wide variety of topics like Applications, Android OS, IOS, New Mobile Phones in the market, Laptops, 3G/4G AND 5G internet services, Browsers, Extensions, Software, Video Applications, Electronics, Computing, Telecom Companies, Tips & Tricks etc. All the latest news regarding events in the technology world is published in dual languages i.e. English and Urdu on the website for user comfort. A whole section is also dedicated to 'Social Media' that features news articles in English and Urdu on multiple social media applications like Facebook, Whatsapp, Twitter, Instagram, Youtube and Snapchat.
News Articles
The first and the most prominent section of the technology section on the site is the News Articles section. This section features detailed news stories as well as full length articles on new advancements in the field. Many articles on recent manufacturing of mobile phone companies or new ventures of technology giants can be viewed in this section. Many news articles on new features introduced by social media applications are also published on day to day basis in this section.
Mobile Prices
The mobile phone prices keep on changing in Pakistan due to multiple factors like taxes imposed on foreign imports, value of dollar etc. You don't have to visit the market to get information like mobile phone prices, you can check the revised prices of cell phones of every company on the website. The mobile section on the webpage contains information about cell phones of multiple companies that are categorized on the page price wise, making it easier for the user to check out a phone that he thinks he can afford or pick it according to the specifications of his choice.
Tips & Tricks
This amazing section of the page lets you know about handy tips and tricks related to your favorite social media applications like Messenger, Whatsapp, Google etc which definitely makes life easier for everyday social media users.
Applications & Extensions
This interactive section tends to inform a user regarding new applications and fresh extentions in the market. These applications could be messaging related or for video calling etc. Such kind of information makes it easier for people to choose the application or extension most suited to his needs from among multiple applications.
Android
With every new version of android that rolls out in the market, the users go crazy to know about it features and capabilities. You can stay updated with every advancement in the android world by regularly checking our website.
IOS
The IOS section on the technology webpage is very vibrant and interactive. It gives a full opportunity to IOS lovers to stay updated with every event that takes place in the IOS realm. Every progress done on the part of IOS in any part of the country is featured in this section in the form of news article for IOS loves to devour.
Mobile Packages
The mobile packages sections lets you choose a package better suited to your needs. Every information about call, SMS and internet packages of multiple telecom companies like Zong, Warid, Mobilink, Ufone, Telenor etc are present on the website for user convenience.
Telecom
The telecom section features news articles about new technologies or features introduced in the market by telecom companies working in Pakistan. From revised mobile bundles to new features in 3G or 4G mobiles, every sort of news articles is features in this section.
Social Media
The social media section on the webpage gives equal importance to every social media application like Twitter, Snapchat, Instagram, Facebook, Whatsapp etc by giving them each a designated that contains news stories related to them so that users don't miss out on any changes in their favorite app.
Manufacturers
This section highlights multiple companies' work related news. The companies featured under this section are Acer, Adobe, Alcatel, Alibaba, Alphabet, Amazon, Apple, Asus, Bit Torrent, Blackberry, Canon, Careem, Daraz, Ecostar, Dell, Ericsson, Evernote, Fujitsu, Facebook, G5 Mobile, Google, Haier, Huawei, HP etc. Do keep checking this section if you want to know about latest news of the above mentioned companies.
Special
The special section features interviews of many notable personalities who have done breakthrough work in the field of technology. If you are person keen on knowing about such people then do give 'special' section a check.
Pictures
The picture section of the website contains gallery of latest mobile phones launched in the market as well as launch events of multiple gadgets new in business. See high definition photographs of latest cell phones and their launch events on the website.
Browser
The browser section contains in depth news articles about advancements made by Internet browsers like Google Chrome, Mozilla Firefox, Internet Explorer, Bing etc so if you are person who uses multiple browsers then do give this section a check.
Other than the above mentioned section you can review news on topics like economy, electronics, energy, laptops tablets, storage devices, transport, emerging technologies etc in the technology section of the website.