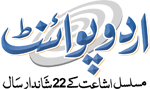 Flight Status at Faisalabad Faisalabad International Airport
Departures
Arrivals
Faisalabad has developed to turn into a noteworthy industrial center in light of its focal area in the locale and interfacing streets, rails, and air transportation. It has been alluded to as the "Manchester of Pakistan". Faisalabad contributes more than 20% of Punjab's GDP and has an average yearly GDP of $20.5 billion. Faisalabad International Airport LYP is a paramount air terminal for national and international travel. The airplane terminal incorporates a freight office. As of January 2016, traveler flights are controlled by the national banner bearer, Pakistan International Airlines, and various middle-eastern transporters.
LYP Structure:
LYP is fitted with every one of the basics for residential and international flights. For VIP and Political, and exclusive travelers, Faisalabad International Airport is incorporated with comfortable lounges. There is a separate domestic and international economy class lounges with bistro and food outlets with a capacity of 800 travelers. There is free WiFi (powered by Wateen) and cellphone recharging points.
Aprons and Runways:
Inside the LYP air terminal, there are 2 traveler glass boarding bridges constructed by ADELTE, alongside there is 2 wide-body airplane, for example, Airbus A300/A310/Boeing 767-300ER. Similarly, there is 4 narrow body airplane, for example, Airbus A320 and ATR 42/ATR 72 flying machines and Landing strip lighting System Category-I. There's also a helicopter apron for Mil Mi-17 helicopters. For the airplanes, there is a runway of 9,271 ft long ILS VOR/NDB prepared runway at a rise of 607 feet with 25' bears on each side. There is a parallel runway for general flight airplane, for example, Cessna 162 and Cessna 172 (Expected to be redesigned in Q2 2018). It exceptionally fit for taking care of up to Boeing 767 and Airbus A300. (Present remodel up on Boeing 777)
Airlines at Faisalabad International Airport:
Following are the airlines which are serving the passengers at Faisalabad International Airport LYP:
Air Arabia
FlyDubai
Gulf Air
Pakistan International Airlines
Qatar Airways
Serene Air
At LYP, cargo services are also available which are handled by Pakistan International Airlines (PIA).
LYP Busiest Routes:
Faisalabad is among the most populated city of Pakistan and ranked third on the list. Here at Faisalabad International Airport, there is great traffic as it as to serve passengers of Faisalabad and of its surrounding areas. Following are the busiest routes of Faisalabad International Airport:
Dubai
Karachi
Sharjah
Doha
Jeddah
Manama
Latest Comments
Train timing
By: Nasir on 20-01-2022
Faislabad s swat Eid 1st day timing
By: Waseem on 18-07-2021