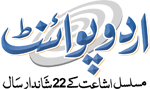 Flight Status at Multan Multan International Airport
Departures
Arrivals
Multan, the city of Saints, is also known as Madinat-ul-Auliya owing to the fact that there are a vast number of sanctuaries and Sufi Saints from the city. Normally, the prime attractions are the catacombs of Sufi holy people. It is covered with bazaars, mosques, sanctums, and luxurious tombs. Many foreign and local tourists visit this city and travel here through road and by air. Multan International Airport MUX is an International Public/Military airplane terminal found 4 km west of Multan, Pakistan. The air terminal is southern Punjab's biggest and busiest air terminal. Multan International Airport offers flights all through Pakistan, just as non-stop flights to Bahrain, Oman, Qatar, Saudi Arabia, and the United Arab Emirates.
MUX Airlines:
Following the airlines, which are working in the Multan International Airport:
Air Arabia
Air Blue
FlyDubai
Gulf Air
Pakistan International Airlines
Qatar Airways
Saudia
SalamAir
Inside the Multan International Airport:
Multan International Airport is fitted with every one of the fundamentals for local and global flights with the introduction of the new terminal. The new Multan international Airport has Migration counters at International Departure, Parlors, One business class lounge for premium travellers. One local economy class lounge, One International economy class lounge, Tram, Pizza Hut, Dunkin' Donuts, refreshment and gift shops accessible inside the parlour.
Connectivity:
At MUX, Free WiFi Facilities are available controlled by Wateen Telecom. There are Cell phones charging stations inside takeoff lounge given by Voice Mobile/United Mobile Pakistan.
Apron
In Multan International airport, there are four boarding plane bridges naming: Bay-1, 2, 3 and 4. In the parking, there are two wide-body and Four narrowbody flying machine nose available. It's Furnished with complete landing strip lighting framework (measurements: 230 m × 145 m (755 ft × 475 ft) with 11 m (35 ft) shoulders)
Runway
There is an ILS/DME VOR/NDB prepared 18/36 runway (measurements: 3,204 m × 46 m (10,512 ft × 151 ft) with 7.6 m (25 ft) bears on each side). The new Multan International Airport MUX is Fit for taking care of up to Boeing 747, Boeing 777 and A-340 flying crafts. Besides that, there Instrument Landing System and Cat-I AFL System, High-Intensity Lighting System, Parallel taxi-path running nearby Runway 18/36 for quick exit and takeoff, and Crisis elective for Islamabad and Lahore.
Multan Airplane terminal Services
Pakistan's well-known petroleum brand Pakistan State Oil PSO gives fuel services to all aircraft flying out of the aeroplane terminal. To avoid any accident, there are precautionary services like Fire extinguishers and Rescue Services. Likewise other airports, there are FIDS frameworks situated in the parlours and lounges TV programmes and flight data. As a Ground Handling Agents, there are Pakistan International Airlines, Shaheen Airport Services (SAPS), and Airblue Ltd.
Latest Comments
Chanuiot to 17_07_2022
By: Muhammad FAROOQ on 15-07-2022
QATAR TO MULTAN CITY INSHAALLAH ON 31-MAY
By: MUHAMMAD ASIF on 26-05-2022
Fathe jang to multan
By: Muhammad Kaleem on 20-11-2021
Hlo sir i have reservations from multan to sharjah PK293butt just now i get call and they told me flight is cancel
By: Zubair on 02-11-2021
Jhang sader station video on 4th July 2019 2nd time. Is very important for me
By: Saqlain Ameer on 06-07-2020
Lahore to Muzaffarabad on 15 June, 2020. Tell me about tbe scheduled departure please
By: Israr Ahmed on 07-06-2020
Sialkot to multan
By: M Asif on 26-03-2020
i trevling lahore to china
By: Faisal on 03-08-2019