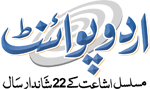 Flight Status at Peshawar Bacha Khan International Airport
Departures
Arrivals
Bacha Khan International Airport, Peshawar is operating under the Pakistan Civil Aviation Authority. Before independence, it was traced as a small airfield which used to cater to the British Empire and Imperial Airways aircraft. Bacha Khan International Airport is located in the core of Peshawar, making it not too far from city's other areas. Peshawar International Airport likewise has a significant rich history contrasted with different airports inside Pakistan. Since Peshawar is the capital of the Khyber Pakhtunkhwa region, it gives world associations with most of the northwest district of the nation and bordering regions of Afghanistan. Since the territory has a substantial Afghan Pashtun people group living inside KPK, Afghanistan flights have dependably been on the ascent with family either seeing relatives over the fringe or needing to discover the beauty of Pakistan.
PEW Structure:
PEW airport is right now under consideration to be moved up to make it perfect with future needs of the topographical area since Peshawar International Airport serves to 75% of international destinations. The CAA is right now working with the local government to build up the airport to fulfil international guidelines. The airport has services to deal with the essential needs of travellers.
Runway
At Bacha Khan International Airport, there are a runway of 9,000 feet (2,700 m) long, 150 feet (46 m) wide with 10-foot-wide (3.0 m) shoulders on either side comparing to International Civil Aviation Organization Category 4E. It is crossed by a (non-operational) railroad line, one of the uncommon such runways on the planet. The maximum limit of the runway is Boeing 777-300ER.
Aprons
This air terminal is catering the passenger along with international cargo services and accompanies a combination of flexible and rigid pavements. At PEW, there is Nose-in parking for 4 wide-bodied aircraft or 3 Airbus and 2 narrow-body aircraft at one time each. In 2018, 4 airbridges were constructed at the airport.
Airport Lounges:
For facilitating travellers at PEW, there are two Domestic Departure and Arrivals with a restaurant are offered which comprises free wireless internet facility in each of them. Furthermore, there are two International Departure and Arrival Halls and one Executive Lounge for Premium and CIP passengers. For the entertainment and flight schedule timings, Several FIDS/Plasma TV screens are fitted within the halls.
Airlines at Peshawar International Airport:
Following are the airlines serving the passengers:
Air Arabia
Airblue
Emirates
Gulf Air
Pakistan International Airlines (PIA)
Qatar Airways
Saudia
Serene Air
Latest Comments
The place I visit the most Is Bacha khan Internation Airport. I have to travel alot so I check this page for checking all the flight details and timings.
By: Rehman Jutt on 15-07-2019
25 October 2021 fight (Peshawar to sharjah)timing3:00 is cancelled or not
By: Zain Khan on 24-10-2021
03009557747
By: Imran on 22-12-2020
How many passenger are tested positive covid 19 ???! Are there quarantined?
By: Ishrath on 16-06-2020
Respected Management with due respect I would suggest that CAA should need to build a new Airport which should connected to All cities of KPK.
By: Farhad Ali on 04-03-2020
I want to know flight schedule and price.
By: Naveed Usman on 19-07-2019