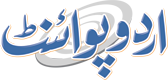 7 News Live Streaming - Watch News Channels 7 News Online
Watch 7 News online. Free Live streaming of 7 News. High Quality HD Live Stream of 7 News. Best quality and fast video stream of 7 News from Pakistan. Free Live News Channels from Pakistan only on UrduPoint.com.
';
More News Channels
7 News is a new channel amidst the cluster of private news channels in Pakistan. It was launched in 2016 and is owned by Independent Media Corporation. The headquarter of the channel is in Lahore, Pakistan. The broadcasting of the channel is in Urdu language. News can be streamed online on their website and on Urdu Point as well.
Broadcast Area
Having wide scale transmission in Pakistan, the broadcasting of 7 News expands to Middle East, South Asia, USA, UAE, UK & Ireland and India. Picture format of the channel is 16:9 (720p, HDTV) 1080i and 4K UHD Broadcast HDTV with 16:9 aspect ratio. Though the setup of the channel is not as big as compared to established news channels, but sufficient number of news reporters, correspondents and a fleet of DSNG's make on spot coverage of event achievable.
News Policy
7 news's motto is to present news in an objective manner to its audience. It believes in being even handed when it comes to news presentation so that its audience develops an opinion regarding the happening, completely free of any prejudice.
Live Streaming
7 News Live Streaming is available online on the official website, youtube and also on UrduPoint. You can watch 7 News Live on this page.
Pakistan Kay 7
This section displays the top seven headlines regarding big happenings in Pakistan. The occurrences can be political, social or of any other nature.
7 Siyasat
This section covers only politics based news from Pakistan.
Dunya Kay 7
This section includes news happenings from around the world that might interest the audience.
7 Entertainment
Entertainment news from Pakistan and other countries can be read within this category.
7 Khel
This section features sports news coverage from Pakistan and around the world.
Science Kay 7
News regarding science innovations and technology from Pakistan and around the world are featured within this section.
Khabar Kay 7 Ajoobay
Puzzling and amusing news stories from around the world are featured in this section.
7 Urdu Blog
As obvious from the name, this section features 7 blogs each day. Topic of each blog varies highly from one another.
7 Karobar
Business or economy related news stories of Pakistan are given heed to in this section of the website.
Other than the above mentioned categories, the website of 7 News contains information regarding location of the head office, contact options and employment opportunities.
Programs of 7 News
The following programs are telecasted on 7 News;
Capital Front
This is a current affairs based talk show where the host Usama Tayyab discusses issues of the state with guests having either a social or a political background leading to conclusive remarks about the case. The program on- airs every Monday on the channel.
Crime Today
A crime investigation and analysis show hosted by Hassaan Hashmi, tries to unveil hideous crimes taking place in Pakistan and involves discussion on the part of legal experts and psychologists.
Guftagu
This show hosted by Najaf Raja tends to discuss societal and cultural issues with the exclusive guest, the motivational speaker, Qasim Ali Shah. The format of the show being slightly different grabs much attention of the audience, making the show popular in return. The show on-airs once every week on the channel.
Cup Shup
It is an interview style show hosted by Siddique Sajid. Each episode features a new guest who is either a political or a social figure / influencer. The show on-airs every Sunday at 8 pm PST.
7 Siyasat
This show hosted by Jaani is a comedy/ skit based show. The show involves having easy going and hilarious conversation with the common people either on streets or on the show. The light hearted nature of the show makes it more fun to watch. The show on-airs every week on different days at 11 pm PST.
Big 7
This is basically a news analysis and discussion sort of a show, hosted by Hasaan Hashmi and Neelum Bukhari. The show tends to throw light on any seven big news happenings of the country and then follow up of the case is discussed with the related personnel and experts along with supporting news reports.