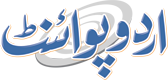 92 News Live Streaming - Watch News Channels 92 News Online
Watch 92 News online. Free Live streaming of 92 News. High Quality HD Live Stream of 92 News. Best quality and fast video stream of 92 News from Pakistan. Free Live News Channels from Pakistan only on UrduPoint.com.
More News Channels
92 News HD is a new name in Pakistan's media, but made its place in the top channels quickly due to its strong stance and neutral policy. Many famous journalists of Pakistan are associated with 92 News Live channel, including Rauf Klasra, Mohammad Malick, Dr. Danish, Shazia Zeeshan, Zafar Hilali, Arif Nizami and Asad-ullah-Khan.
Here is the program list of 92 News
Subh e Noor
Muqabil
Breaking Views with Malick
Jawab Chayhe
Bakhabar Subh
Economy RoundUP
Andher Nagri
Night Edition
News Room
Zair-e-Behas
News@5
Raey Apni Apni
Ho Kya Raha hai
Raey Apni Apni
During Panama issue, 92 News played a big role in perception making, its anchors had a clear vision to inform public about the realities of the whole issue. Rauf Klasra did his best to expose the culprits. 92 news is also available in UK at SKY network, so watching it in UK is very convenient for every one, it is also available in USA, Canada and Australia on DISH network. Online users can watch 92 News Live on Urdu Point.