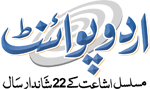 Washroom Tiles Designs In Pakistan
Washroom Tiles Designs In Pakistan – Deciding for the Washroom Tiles Designs in Pakistan, you have some serious re-thinking to do if you're still committed to standard all-white, all-marble bathroom designs for your washrooms. We have to admit that modern bathroom designs are one of our favorite styles with all the advancements in interior design. Besides, even though you may not be aware of this fact, your bathroom is likely to be one of the most popular rooms in your house.
Also, a few trendy tile designs that fit your style and the rest of the home's decor is all it takes to transform a common washroom space into something extraordinary. In addition, bathroom tiles are gleaming, made more attractive by using imaginative color combinations, and very stylish by using furniture and fixtures.
No matter what size, color, or texture, a bathroom should always promote deep relaxation. You retreat to it at the end of the day to unwind after a busy day, so it's more than just a room. Therefore, it should be thoughtfully designed.
Master Tiles Price List 2021 Pakistan
Master tiles are the industry leader when it comes to Washroom Tiles Designs in Pakistan. Living room color schemes, patterns, and textures don't limit themselves to your couch. Having a visually pleasing powder room should be enough to make you relax after a lousy day. You'll want to restyle those old tiles after seeing these clever bathroom tile designs. Master Bathroom Tiles Design in Pakistan is considered the perfect amalgamation of color, texture, design, and appeal.
Furthermore, Master Tiles Floor Designs and the Tiles For Bathroom Prices are reasonable compared to their contemporary looks and overall features for supporting your taste and style.
Shabbir Tiles Bathroom Designs
Here is another tile maker with prominence in making some of the best tiles in Pakistan for washrooms. Shabbir Tiles Price List 2021 gives you a clear idea of that price tag's quality, style, design, and overall features. In addition, to make sure your space looks great from top to bottom, Shabbir Tiles have presented you with a bunch of fabulous bathroom tile ideas.
Shabbir Tiles Price In Pakistan allows the user to have the perfect finishes. Here, you will make your guests think they've just stepped into an extravagant spa. At the same time, the simpler marble designs will appeal to more traditional tastes.
If you enjoy rustic or country bathrooms, look for timeless, tried-and-true tiles and trendier and more vogue patterns, or choose something different, such as a geometric pattern on a large scale.
Also, try these tile ideas on the walls, in the shower, and yes, even on the ceiling.
Write Your Comments