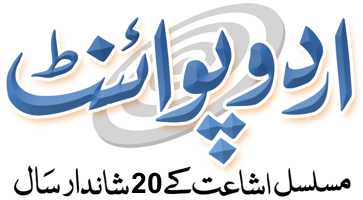 Urdu Health Videos for Better Mind & Body

Health is wealth, living a healthy life is important for everyone. Everyday people face many health issues and they seek medical help. UrduPoint is playing its role in spreading awareness to the people about their health. We provide detailed information about balanced and good diet, exercises for better health and important suggestions from top doctors and medical specialists of Pakistan. Either you want to lose weight, having blood pressure or heart issues, diabetes or skin issues, we have a suggestion for every medical issue!. There are many home or easy remedies in Pakistan and India for better health, you can get these tips & suggestions to improve your health.
Live With Dr Shaheena Anjum Dr Shakeel Puri
21-05-2020
Live With Dr Shoaib Saadat
20-05-2020
Corona Test Kaise Kiya Jata Hai
05-05-2020
Roze Ki Halat Mein Badhazmi Tezabiat Seene Mein Jalan Ki Alamat Khatarnak Ho Sakti Hain
05-05-2020
Sehr Aur Iftar Mein Kiya Khana Sehatmand Aur Kiya Nuksandeh Hai
28-04-2020
Rozay Ki Halat Mein Maiday Ki Tezabiat Aur Seenay ki Jalan Ka Ilaaj
25-04-2020
Ameeron Aur Gareebon Ka Ek Chhat Taley elaj
15-04-2020
Corona Cases K Baad Ham Zaida Sehatmand Qaum Ban Jaye Ge
10-04-2020
Corona Se Sehatyab Hone Wala Pehla Pakistani Jisne Mareez Ki Jaan Bachane K Liye Plasma De Diya
03-04-2020
Corona Virus Ka Khauf Insanon Ko Zehni Mareez Banane Laga
03-04-2020
Kalonji Ke Fayde - Kalonji Khane Ka Tarika | Kalonji Seeds Benefits
02-04-2020
Pakistan Ne Khas Train Ke Dabbe Tayar Kar Lia | Andar Kia Facilities hain Or Andar se Kese Hain?
01-04-2020
Records 1 To 12
(Total 322 Records)
Latest Comments
Omg! it is really good to know about bad breath and snoring out loud causes. I am now working on it. Undoubtedly UrduPoint is the best website in Pakistan.
By: Ali Ahmed on 29-07-2019