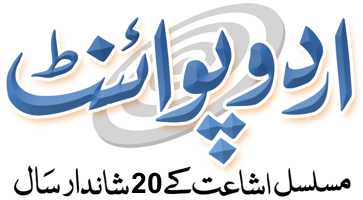 Urdu Technology Videos - Latest Mobile Unboxing & Reviews

Technology and Mobile devices are the basic necessities of live, every day tech and mobile phone companies come up with new devices. To keep our users informed, UrduPoint provides latest tech updates in videos. Stay updated about mobile phones, watch their unboxing in Urdu and Urdu video reviews. You can also learn some new tricks to keep your devices safe and secure from hackers and prevent from getting slow. Also watch updates about Facebook, WhatsApp features, Twitter and other social networks.
Huawei Nova 7i Review | Detail Features & Price Of Huawei Nova 7i | Camera Of Huawei Nova 7i
01-06-2020
Vivo V19 Review | Detail Features & Price Of Vivo V19 | Dual Front Cameras Of Vivo V19
27-05-2020
Tecno Pouvoir 4 Review
23-05-2020
Huawei Nova 7i Unboxing
22-05-2020
Vivo V19 Unboxing
21-05-2020
Pakistani Nojawan Ne Battery Se Chalne Wala Ventilator Bana Liya
21-05-2020
Realme 6 Pro Review
21-05-2020
Realme 6 Review
20-05-2020
Infinix Hot 9 Review
19-05-2020
Tecno Pouvior 4 Unboxing
17-05-2020
Realme 6i Review | Detail Features & Price Of Realme 6i | Camera & Gaming In Realme 6i
14-05-2020
Tecno Mobile Ne Hafeez Center Mein 120000 Mask Aur 32 Disinfection tunnels Install Kar Di
13-05-2020
Records 1 To 12
(Total 402 Records)
Latest Comments
Cost of Stove which is prepared to promote the fuel made of waste without electricity or has, is not described in the video which is main cause of hindrance of promotion, it may of unbearable/ unaffordable cost and if it will more costly if supplied Tehsikwise in all over Pakistan, Pl. look into it and respond.
By: Shamsuddin Memon on 30-10-2019