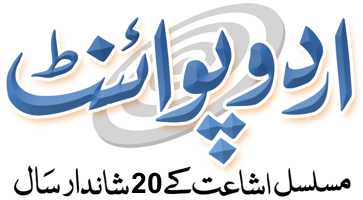 UrduPoint Political Videos

Pakistani politics is a always a major concern for every Pakistani citizen, everyone wants to remain updated about the day to day happenings of political situation of the country, and around the world. Every news channel of Pakistan provide political talk shows, however UrduPoint provides 100% neutral and unbiased analysis on the current situation of the country, as our agenda is only Pakistan, not some government or political party. Watch discussions and interviews of prominent political leaders of Pakistan, and get the real facts only on UrduPoint.
An 18 Year Old Hafiz e Quran Boy Murdered In Kasur | How Was He Killed & Who Did It?
27-05-2020
Haveli Lakha ka qatil Manhole
27-05-2020
4 Story Building Karachi Mein Fizai Hadse Ka Bara Sabab Ban Gayi
23-05-2020
Army Se Pass out Hone Wala Officer Pehli Bar Parents Se Milne Ja Raha Tha K Tiyara Hadse Mein Shaheed
23-05-2020
Plane Kaise Gira Aur Plane Mein Konse Khaas Afraad Sawaar Thay
22-05-2020
Achanak Blast Howa Aur Plane Achanak Abadi Par Aa Gira
22-05-2020
Train Service Shuru Musafiron Ko Corona Se Bachane K Liye Lahore Station Par Kya Intizamaat Kiye Gaye Hain
21-05-2020
Woh Police Officer Jis Ne Na Kabhi Rishwat Li Aur Nah Lene Di
20-05-2020
Naqab Nahi Tu Mask Hi Sahi Khawateen Ki Bazaroon Mein Ba Parda Shopping
19-05-2020
Shopping Malls Khul Gaye Awam Ka Kitna Rush
19-05-2020
Mein Ne Maryam Nawaz Mein Ertugrul Ghazi Ki Jhalak Dekhi Hai
17-05-2020
Traffic Police K Jawan Duty K Doran Sarkon Par Iftari Karte Hain
17-05-2020
Records 1 To 12
(Total 1845 Records)
Write Your Comments