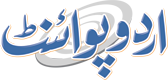 Academies & Tuition Centers in Sialkot
Sialkot has hundreds of educational institutes and training centers. At times its hard to find the perfect academy as per the need. To solve this problem, we have given list of Tuition Centers and Academies in Sialkot. Find the best Academies in Sialkot offering different courses for Matric, O levels, A Levels, FA, FSC, CSS, IELTS, Evening Center, Coaching center, Computers and other important academic courses. List also includes Tutor and home Tutors. Get detailed information including fees, courses offered, timings, lectures and whole process of tuition.
Academies In Cities of Pakistan
Latest Comments
I need academy for my 9class
By: Isma on 29-08-2023
I can not find academy for lectureship in tell about a best academy
By: Zainab on 30-04-2022
Aslam o aliakum mam or sir I am Kiran. I want some help. I want preparation for css exam
By: Kiran on 06-02-2022
Academy fee kitni ppsc statistics preparation ?
By: Nishal on 31-01-2022
Kindly mujy bata dy mai nai css mi tayari krne Duration bata Or hostel available hai yeh be baga dy
By: Nadia on 13-08-2021
During test session only test hogy ya revision b???
By: HanainAli on 01-03-2021
Mujhy part 1 k papers ki tayari krni h or fees bi bata dy
By: Tayyaba Ijaz on 18-02-2021
Mjhy preparation krni ha,part 1 or 2 ki fsc ki akhaty paper deny hqin
By: Aiman on 12-11-2020
I want to prepare ppsc test urdu
By: Alia on 21-10-2020
academy off hai .When will the academy start again and the test session time is going on and how to prepare the papers please inform me Please۔
By: Muhammad Numan on 22-03-2020
Find workshop letter Saba asghar
By: Saba on 21-07-2019