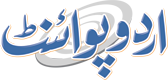 List of Schools in Rawalpindi
Rawalpindi has thousands of registered schools, including government schools, semi govt schools, charity schools and private schools. These schools provide education to thousands of students in Rawalpindi, you can see the list of 1925 schools in Rawalpindi. We have compiled complete information of every school, which includes admission details, teachers names, school address, contact phone number, facilities offered, classes details and syllabus information.
Latest Comments
Government high school JhattaHathial is not included in the Rawalpindi's government schools list.
By: Mohammed Safdar Kiani on 17-06-2023
I want to see the list of all contownment schools in Rawalpindi Pakistan
By: Inayat Ullah on 07-06-2023
APS westridge Rawalpindi
By: Mirha Aamer on 16-04-2023
I WANT TO SEA ALL FG SCHOOLS DATA IN RAWALPINDI
By: SHERAZ on 08-03-2023
AIMS SCHOOL
By: Malik Shahbaz Rafiq on 12-09-2022
Total public schools in Rawalpindi
By: Mehwish on 29-05-2022
these are only government schools
By: Samraiz Nawaz on 11-09-2019